Product Highlights
AUTO CALIBRATION
Automatic camera calibration for curved or flat multiple projection area to create a seamless blend within minutes.
EASY INTEGRATION
Use off-the-shelf projectors to easily adjust the number of overlapping pixels and brightness at adjoining edges.
PERSPECTIVE CORRECTION
Make an image look visually correct when it is projected onto a non-planar screen.
REAL-TIME ADJUST
Real-time color and brightness correction for individual projector devices.
ENHANCE CONTENT
Create a presentation with your current applications or web page content directly onto display area in real time.
NATIVE PERFORMANCE
Utilize NVIDIA Quadro or AMD FirePro Technology to render the Windows desktop with 100% native performance.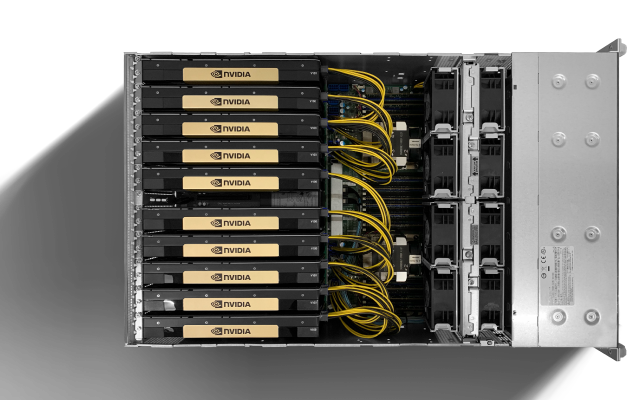 Warp and Blend Seamlessly
Exxact's warping/blending appliances, featuring Play-Out Desktop Warper, operate in a desktop environment (Microsoft Windows) and create seamless images from multiple side-by-side projectors. The appliances include a set-up tool for edge blending or geometry warping that works with off-the-shelf projectors. Applications that are running in the desktop now can be displayed to full screen mode onto the projection area.
Exxact's Warping and Blending Appliances Are Ideal For:
WHITEBOARD
APPLIANCES
SPORTS
BARS
LARGE SCALE
PRESENTATIONS
MEETING
ROOMS
VIDEO
CONFERENCE ROOMS
SIMULATION
CONTENT DISPLAY
CONTROL
ROOMS
GAMING


WORSHIP


MUSEUM
EXHIBITIONS
ARCHITECTURE
SHOWCASES
LIVE
PRESENTATIONS
Play-Out Desktop Warper
Play-Out Desktop Warper utilizes the power of graphics cards to render the Windows desktop directly in the frame buffer without manipulating the Windows operating system. This provides real-time adjustments for overlap, soft edge blending, geometry, color correction, rotation and scale. With the latest version, remote control function is now available for multiple computers to manage the setup over network.