Exxact Video Wall Controller Features
SOURCE SWITCHING
Support video source switching between both digital and analog video signals: DVI, RGB/VGA, Component, S-Video & Composite, HDMI
NETWORK CONTROL
Exxact's Video Wall Controllers offer Remote content management using an IP address to control Video Wall.
MULTIPLE MANAGEMENT
Desktop supports multi-channel projects and multiple users and currently supports up to 54 Inputs/Outputs.
SIMPLIFIED CONTROLS
Exxact video wall controllers make managing content and information across multiple screens easy with intuitive and feature rich software.
DYNAMIC DISPLAYS
Video wall controllers let you capture, scale, and manage your on-screen content across multiple displays, drastically improving your AV capabilities.
LOCAL OR REMOTE
Exxact's video wall controllers include an intuitive and feature-rich application that provides tools to manage video wall displays locally or remotely.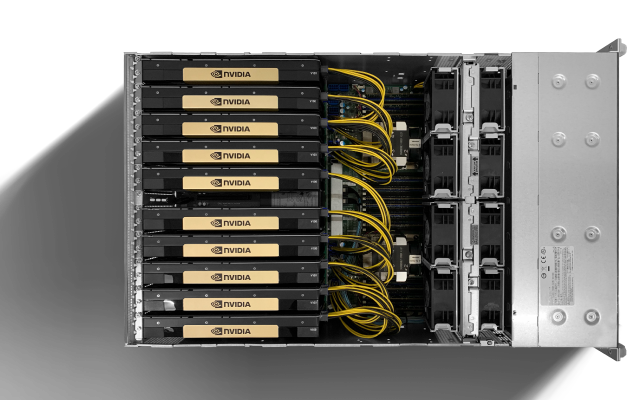 Exxact's media processors are ideal for:
CONTROL
ROOMS
PUBLIC
INFORMATION
OPERATION
CENTERS
BOARD
ROOMS
SECURITY AND
TRAFFIC
DIGITAL
SIGNAGE
MONITORING


VIDEO
CONFERENCING
The Right Video Wall Controller for Your Needs
STANDARD VIDEO WALL CONTROLLER
Features
Layout management: position, resize, clone, crop, text overlay, transparency, rotate, layout pre-set, layout switch schedule, o ine/real-time creation, external apps (VLC®, Web Browsers, PowerPoint® Viewer), HTML 5 Feeds
Operation management: source switch, remote operation via network, Integrated with iPad, Network API
Designed For
Basic content management
Multiple management desktop
Local/remote control
INTERMEDIATE VIDEO WALL CONTROLLER
Features
Wide variety of supported content types: images, videos, live IP video stream (RTSP), remote desktop over IP (VNC), PowerPoint, Word, PDF, Excel
Browser-based user interface
Multiple simultaneous user connections
Live content playback options control
Scenarios (playlists) including non-linear sequences
Third-party control API
Live content placement control
Designed For
Managing multiple video walls and displays from a single user interface
Displaying a wide range of content types
Scheduling content playback
ADVANCED VIDEO WALL CONTROLLER
Features
Basic layout and operation management
Extensive control of networked computers
Scripting commands/API
Managing sub-sections individually in a video wall
Task scheduler
Soft KVM capabilities extended to PCs captured through DVI or HDMI
User profile management: manage users, groups and rights, compatibility with active directory and LDAP
Designed For
User permission management
Content distribution via lightweight client
Security logging
Content monitoring
Content Scheduling