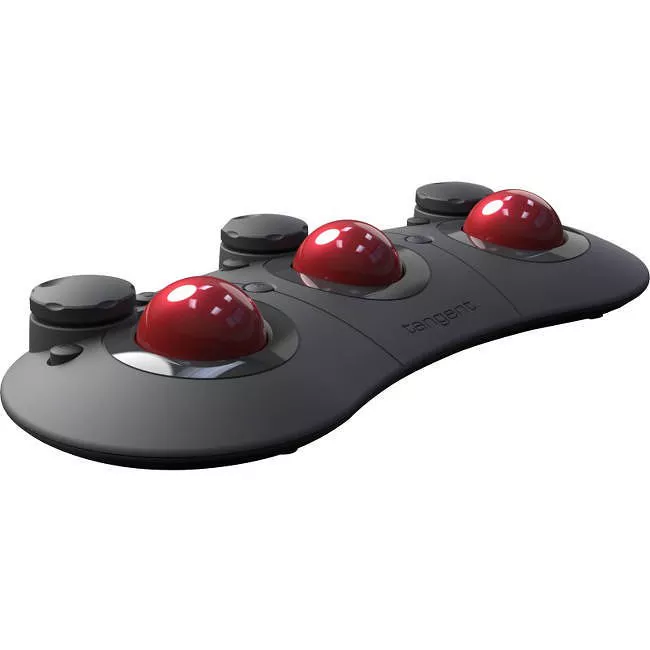 MPN: RIPPLE
Tangent Devices RIPPLE The Ripple Panel
Ripple is our entry level panel with a price-tag to match.
Designed for the occasional colourist, editor, and student, Ripple provides the essential 3 trackerballs that speed up primary grading. Its small desk foot-print means it will sit comfortably beside your keyboard and mouse, and it won't get in the way when you're not using it.
Reliability
You might think that we've cut corners with the components used on this entry level panel. Not so; all the internal components have been carefully chosen for reliability. The trackerballs and dials all have optical pickups, which means they are long-life and high precision.
Extensive Support
Most of our software partners have released versions of their applications which support the Element panels which means that they also support the Ripple. Some have even created custom, alternative mappings for the Ripple itself. Please check the Application Support tab for further details. When the Ripple is used with the Tangent Mapper you can even customise the layout of the controls.
Expansion
You can also use the Ripple with the other panels from the Element range, including the element-Vs tablet app, so you can easily expand its functionality.