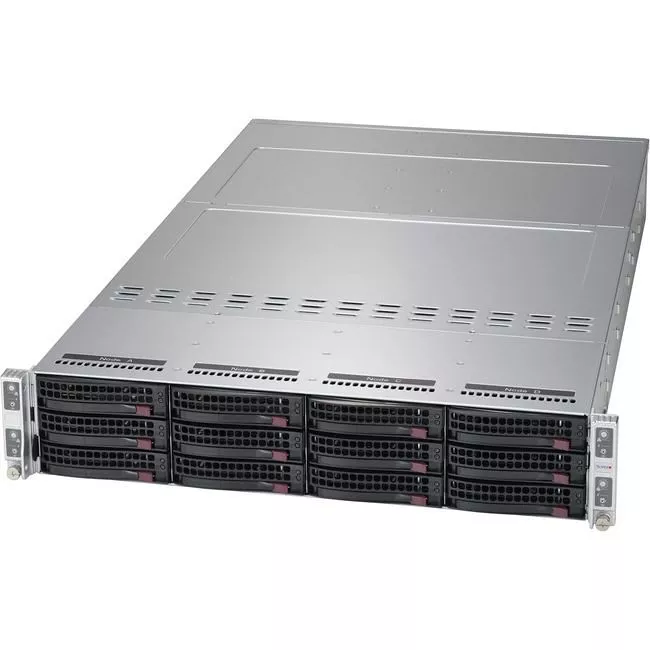 MPN: AS-2014TP-HTR
Supermicro AS-2014TP-HTR 2U Rack Barebone - Socket SP3 - SOC
Leading 1U/2U Twin Architecture with 4 or 2 Nodes
Supermicro SIOM - Most Flexible, Cost-Optimized Server I/O
The Supermicro® Super I/O Module (SIOM) delivers up to 50% of I/O cost savings and freedom to select networking options from 1Gb/s to100Gb/s through a Supermicro optimized form factor that is easy to scale, service and manage across a broad range of Supermicro server and storage systems. The SIOM also enables a higher degree of system integration and increased capacity by saving PCI-E slots that are traditionally reserved for add on cards. With SIOM you choose your onboard I/O.
The Award-Winning Twin Architecture Server Design
First introduced in 2006, the Supermicro Twin™ revolutionized density, performance and reliability in 1U and 2U servers by providing multiple Hot-Swappable nodes within each rack unit where traditional systems only provided one. The TwinPro™ architecture builds on Supermicro's proven Twin technology to provide higher storage throughput, networking, I/O, memory footprint, and processing capabilities.