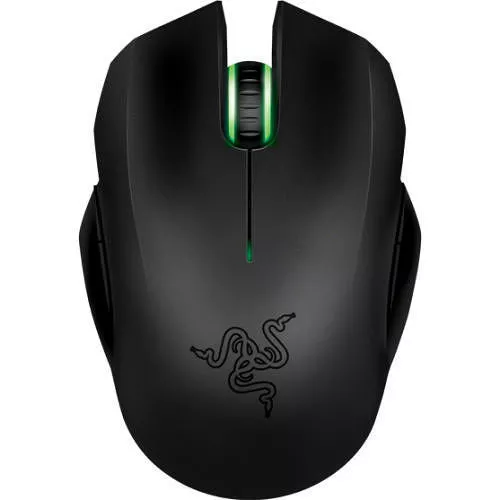 MPN: RZ01-00820100-R3U1
Razer RZ01-00820100-R3U1 Orochi Elite Notebook Gaming Mouse
6400dpi 4G Laser Sensor
With the most precise sensor ever outfitted in a mobile gaming mouse, the Razer Orochi's 6400dpi 4G laser sensor takes out the competition with deadly accuracy.
Wired / Wireless Bluetooth Connectivity
Achieve both the frenzy of wired and the freedom of wireless play with the Razer Orochi. It performs equally well both wired and through wireless Bluetooth 3.0 connectivity found in most laptops.
Extended battery life
The Razer Orochi is powered by two AA batteries, and optimized for extended life. Achieve up to 30 hours of continuous gameplay, or 3 months of normal usage, twice of it's predecessor.