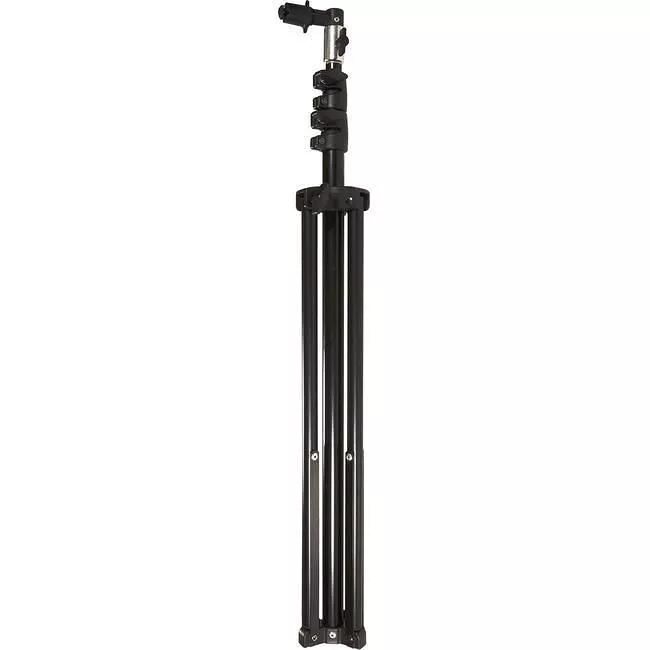 MPN: PCSTAND
Padcaster PCSTAND Universal Stand for Green Screen or Lighting
The Padcaster Universal Stand with Greenscreen clamp is an easy to use support system for your Padcaster Green Screen or mobile lighting system.

Made of aluminum, the Padcaster Universal Stand and clip are both sturdy and lightweight. Simply extend the stand to its desired length, deploy the legs and attach your greenscreen with the included clamp.

To use as a standard light stand, remove the reflector clamp and mount your light to the attached 1/4-20 screw stud. Comes with a zipper carry bag for protection and portability. The stand weighs three pounds and has an adjustable height ranging from 30 to 90.