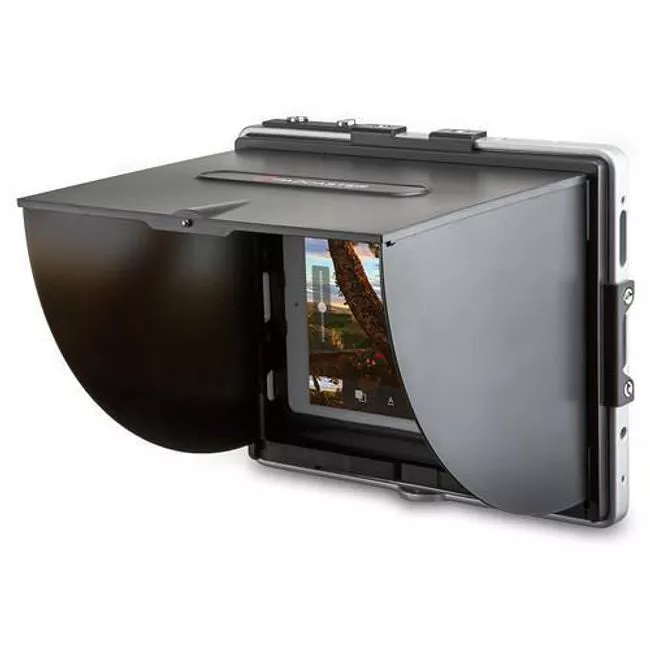 MPN: PCSHADE
Padcaster PCSHADE Super Shade for Screen
Close out the glare and open up the possibilities of your Padcaster with the Supershade!
A multi-purpose hard plastic cover, the Padcaster Supershade blocks the sun from your screen when shooting outside in bright light. It also functions as an ultra-tough hard case, privacy barrier, and an integrated stand for viewing your footage. Just pull open the top and lock the side flaps open to create total coverage from unwanted light, and a barrier from unwelcome bystanders. Fold in the flaps and snap the lid closed to lock the Supershade shut and protect your iPad from damage. When flipped upside down the Supershade becomes a stand for the iPad to review your footage.
Easy to attach to any 9.7, 10.5 or 11 inch Padcaster model, the mounting screws provide six additional 1/4-20 threads for even more of your favorite accessories.