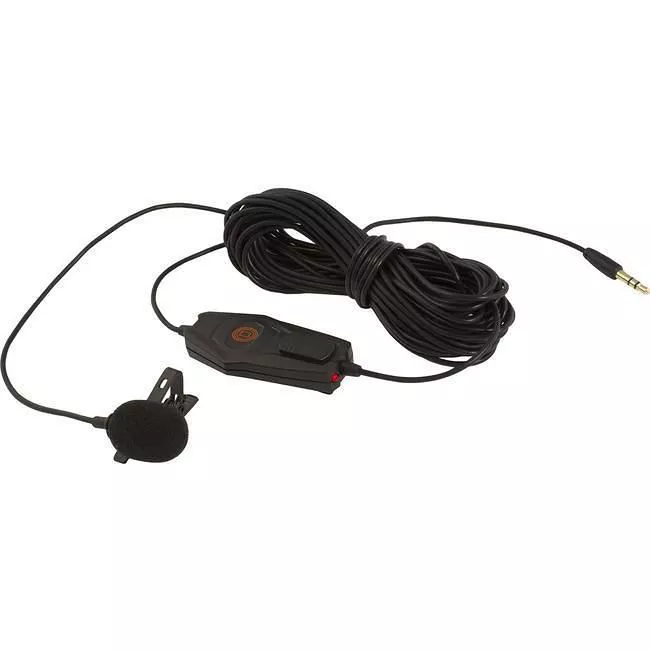 MPN: PCLAVMICKIT
Padcaster PCLAVMICKIT Lavaliere Microphone
The Padcaster Lavalier Microphone is an omnidirectional lavalier microphone ideal for stage, lecture halls, conference rooms or any venue where an unobtrusive and lightweight mic is needed. Its omnidirectional pattern allows for 360 degree pickup of sound with a flat frequency response and wide dynamic range.
The detachable tie-clip attaches easily to a shirt or collar, and the included windscreen minimizes voice popping. The Lavalier's control tube can be pocketed or clipped to a belt. It also has a 22-foot cable for extra long reach to your subject and comes with one (1) AG10 battery included.
Also includes Padcaster's dual microphone/headphone cable - a simple, professional way to connect your microphone to the iPad.