RTX Server for High Performance Visual Computing
NVIDIA RTX™ Server
A highly-flexible server reference design that can be configured to accelerate multiple workloads in the data center.
Get a Quote
Highlights
High Performance Visual Computing from Desktop to Data Center
Real Time Rendering
Rendering in the viewport, no more waiting for renders to complete. Allows for more iterations to refine concepts, designs, without impacting schedules.
AI for Rendering
Denoising technology from NVIDIA RTX and NVIDIA OptiX SDK enables noiseless fluid interactivity for 3D content creation.
Real Time Ray Tracing
Render photorealistic objects and environments in real time, with perfectly accurate shadows, reflections and refractions.
---
Recommended NVIDIA RTX Servers
Find the Right Fit for Your Visual Computing Needs
Compact Visual Rendering Server
TensorEX Server
TS2-673917-RTX
Get a Quote
For medium users, this 2U GPU server handles large assemblies with simple parts or small assemblies with complex parts.


2x Intel Xeon Scalable Processors
Up to 4x NVIDIA RTX A6000, A40, or NVIDIA® Quadro RTX™ 8000/6000 with NVLink
512GB Memory
2TB SSD
Heavy-Workload GPU Compute Server
TensorEX Server
TS4-1337043-RTX
Get a Quote
Built for heavy users, this handles massive datasets, very large 3D models, complex designs, and very large assemblies for complex engineering & rendering jobs.
2x Intel Xeon Scalable Processors
Up to 8x NVIDIA RTX A6000, A40, or NVIDIA® Quadro RTX™ 8000/6000 with NVLink
768GB Memory
1.9TB SSD
---
Faster Performance, Real World Benefits
CPU: dual Gold 6140@2.30GHz 3.7GHz Turbo (Skylake), ETL with Dask + Pandas
End-to-end time = Data Prep + Conversion + Training + Validation
---
Power and Flexibility from Desktop to Data Center.
Exxact NVIDIA RTX servers are highly configurable and provide the power you need to boost rendering performance on desktop, accelerate offline rendering and provision high-performance virtual workstations, all in a single, flexible solution.
Offline Rendering

Drastically reduce the time required for offline rendering with the power of GPU acceleration with NVIDIA RTX Server.




Accelerated Desktop Rendering

Boost local workstation rendering performance and interactivity by connecting to NVIDIA RTX Server and tapping into the power of Quadro RTX GPUs.




Virtual Workstations

Provision multiple, easy-to-manage virtual workstations or a combination of virtual workstations and render nodes from a single NVIDIA RTX Server with Quadro vDWS.



---
Quadro RTX is an Ideal Virtual Workstation Solution Across Multiple Industries
Media and Entertainment
Ray tracing, rendering, DLSS, and working with very large graphicsintensive scenes. Virtualized workstations, AI-accelerated workflows.
Manufacturing
Ray tracing, rendering, simulation, procedural generation modeling, and working with very large 3D models and images.
Architecture, Engineering, and Construction
Ray tracing, procedural generation modeling, global illumination rendering, simulation, and working with very large 3D models and complex designs.
Energy
Anomaly detection simulation, 3D volume rendering, remote interactive exploration of massive datasets and complex 2D/3D images.
Healthcare
3D medical imaging and volume rendering, remotely viewing and editing very large and complex medical images.
Telco
Augmented reality (AR) and virtual reality (VR) at the edge over 5G.
---
The Most Powerful End-to-End AI and Data Center Platforms from Exxact
---
Explore Related Resources
Case Studies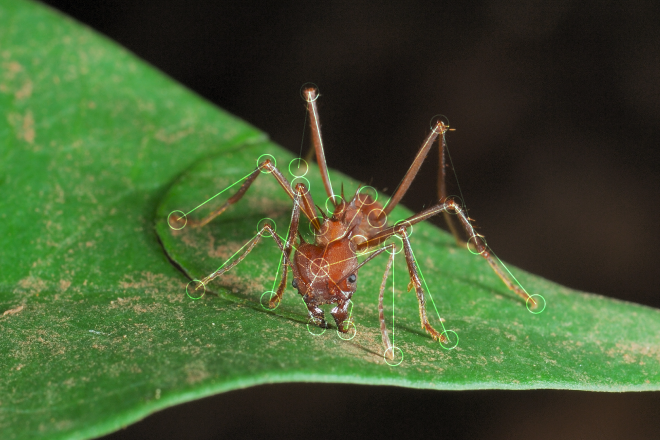 Accelerating Epigenetic Research at UPenn's Perelman School of Medicine with Exxact's GPU Workstations
Read the post »
The solution from Exxact allowed us to iterate quickly during the development of Snap It to the point where model development became interactive. We were so impressed with both the hardware and responsiveness of the support team that we recently made further investments with Exxact by purchasing a TensorEX 8-GPU turn-key deep learning solution.
Dr. Edward Lowe
Director of Data Science
Lose It!