EDU Discounts Available
Purchase a qualifying NVIDIA GPU-powered workstation or server from Exxact and gain exclusive EDU discounts.
Wide NVIDIA Platform Selection
Exxact offers a wide selection of workstation and server platforms to meet the individual compute needs of each customer's unique use case.
Standard 3 Year Warranty
Have peace of mind, focus on what matters most, knowing your system is backed by a 3 year warranty and support.
Find the Right NVIDIA Rendering & Visualization Platform for Your Needs
Explore More Products & Solutions
Partnerships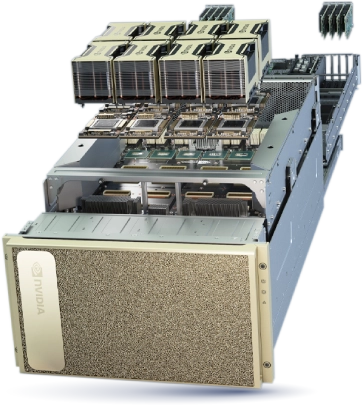 Accelerate Deep Learning Initiatives
NVIDIA DGX™ A100
The universal system for all AI workloads, offering unprecedented compute density, performance and flexibility in the world's first 5 petaFLOPS AI system. Order yours today.