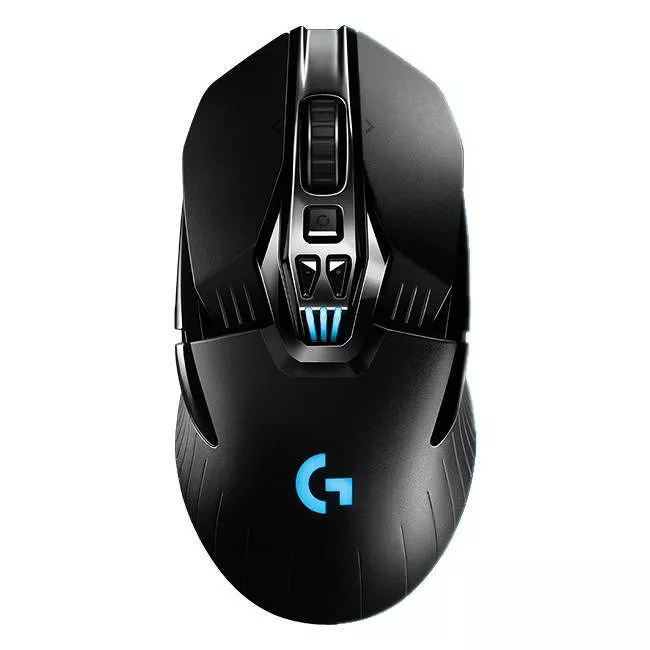 MPN: 910-004558
Logitech 910-004558 G900 Chaos Spectrum Professional-Grade Wired/Wireless Gaming Mouse
PROFESSIONAL-GRADE PERFORMANCE
Trusted by top eSports athletes

In high-pressure moments, latency can be the difference between winning it all or losing. With millions on the line, top eSports professionals can depend on G900 Chaos Spectrum. Featuring a 1-millisecond report rate and our highly optimized 2.4GHz wireless connection, Chaos Spectrum delivers incredible responsiveness for competition-level twitch targeting.

OUR MOST ACCURATE OPTICAL SENSOR
Pixel-precise performance

Chaos Spectrum comes equipped with the PMW3366 optical sensor - widely regarded as the best gaming mouse sensor on the market. PMW3366 has zero smoothing, filtering or acceleration across the entire DPI range (200-12,000DPI), delivering exceptional tracking accuracy and consistent responsiveness at any speed. For even better accuracy and speed, use surface tuning in Logitech Gaming Software to tune the sensor to your playing surface.

LIGHTWEIGHT CONSTRUCTION
Superior comfort and speed

Every component of Chaos Spectrum has been optimized to reduce weight while maintaining stability. Each element of the construction was analyzed and adjusted to remove milligrams wherever possible, from thin wall molding to a hollow spoked hyperscroll wheel design. The result is a wireless mouse that weighs in at only 107g, maximizing comfort over extended periods of use and delivering quicker response to motion.

AMBIDEXTROUS DESIGN
Customizable to fit your hand and style

Fully-configurable button layout and ambidextrous design allow for left- or right-handed use that works with nearly any mouse grip style, including palm, claw and fingertip grips.

POWER EFFICIENT TECHNOLOGY
For high-endurance gameplay

Chaos Spectrum features exclusive clock-tuning technology that significantly reduces power consumption, so you can play for a continuous 32 hours - an entire competition weekend - on a single charge. Battery Assistant in Logitech Gaming Software keeps you informed about your charge level and gives you an estimate of your remaining battery life.

EXCLUSIVE CLOCK-TUNING TECHNOLOGY
Faster and more reliable

Chaos Spectrum clock-tuning technology maximizes speed and battery life while minimizing degradation commonly caused by temperature, humidity, aging and part-to-part variances.

MECHANICAL PIVOT BUTTON DESIGN
Fast, accurate and reliable click performance

A metal spring tensioning system and metal pivot hinges are built into left and right mouse buttons for a crisp, clean click feel with rapid click feedback. This system helps reduce the pre-travel distance between buttons and switches while also reducing the force required to click - enabling faster recovery after each click. In addition, this system helps ensure a lower, more consistent and predictable click force from click to click.

11 PROGRAMMABLE BUTTONS
Control at your fingertips

Use Logitech Gaming Software to program your favorite commands and macros to each of the up to 11 buttons.

PROGRAMMABLE RGB LIGHTING
Choose from 16.8 million colors

Chaos Spectrum features two lighting zones that can be customized independently to match your style, system or environment. With Logitech Gaming Software, you can select from a spectrum of up to 16.8 million colors and synchronize lighting patterns and effects with other Logitech G devices.