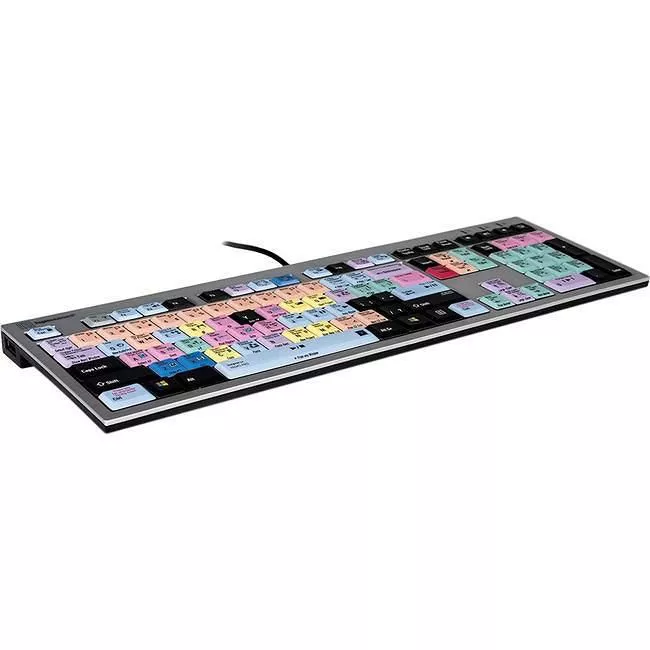 MPN: LKBU-VEGAS-AJPU-US
Logickeyboard LKBU-VEGAS-AJPU-US Vegas Pro PC Slim Line US Keyboard
Editors, who work with Vegas Pro, demand a shortcut keyboard that delivers the same excellent performance as the industry's most Innovative editing tool - and Logickeyboard delivers!

Introducing the Vegas Pro shortcut keyboard, a true masterpiece developed with professional user assistance and several professional end-users. A complete update with many new and usable shortcuts.

The Vegas Pro shortcut keyboard mimics a conventional keyboard's letter, number and symbol labelling, meaning it can be easily added to your computer for tandem use with your conventional keyboard, or as a substitute for it.