WHY BECOME AN ISV PARTNER WITH EXXACT?
OFFLOAD HARDWARE & DISTRIBUTION HAVING EXXACT AS YOUR ISV HARDWARE / PLATFORM PROVIDER
When entering into an ISV partnership with Exxact, software developers gain critical access to production, testing, and distribution resources of an established hardware company, effectively giving their customers a full turnkey solution. Exxact providers various services to help software partners provide pre-loaded, tested, certified hardware solutions directly to their sales and distribution channels.

DEDICATED PRODUCT/ APPLICATION PAGE
Exxact puts up "good, better, best" solution options that allows end users of your product to evaluate their budget against performance.

TOP LEVEL HARDWARE AND SYSTEM SUPPORT
Exxact offers first line hardware support with optional customized 1st level support for your application or specific end user needs.

TESTING, VALIDATION, AND BENCHMARK OPTIMIZATION
Thorough validation and testing are conducted to ensure the product performs exactly as you, the ISV intended for guaranteed for performance. You and your customers will have no uncertainty about what they are paying for or what to expect.

OFFLOAD LOGISTICS AND DISTRIBUTION HEADACHES
Allow Exxact's world class distribution center to handle all the headaches of logistics so your company can focus on software development and innovations.
TICKETING SYSTEM WITH EXXACT SERVICE DESK
Exxact provides a ticketing system to submit support cases. See for yourself at exxactcorp.com/support.
THE EXXACT ISV PARTNERSHIP PROGRAM IN ACTION
Through the Exxact ISV program you'll be able to provide your customers with a pre-configured, fully turnkey hardware solution. Exxact reviews each partnership one by one to create an ISV framework that best suits your application needs.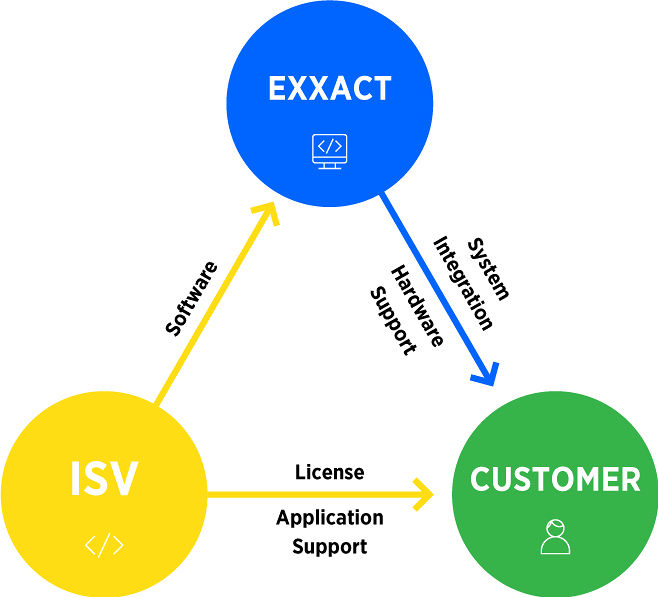 STEP 1
SPECIFY YOUR HARDWARE NEEDS
By collaborating with Exxact, ISVs are able to construct the ideal hardware solution to meet the needs of their customers. By creating a fully-customized hardware solution, ISV partners are ensure that systems will be optimized for their particular software platform & meet the needs of their clients.
STEP 2
VALIDATE PROTOTYPES
This step ensures that the hardware and software will interface properly by thorough testing and validation. Our engineering team can assist ISV partners in creating a verification process by shipping prototypes to their software facility or by arranging remote validation.
STEP 3
DIRECT PRODUCT LINK
Once the hardware is finalized and tested we create unique product numbers for each system, allowing ISVs to link directly to a custom product page from their own website. This creates a seamless, easy to use purchasing platform for their end users or integrator.
STEP 4
CO-BRANDED MARKETING ASSISTANCE
Our in-house marketing and design team can assist with creating co-branded collateral for ISVs to provide to customers, or distribution channels.
STEP 5
PRE-LOAD SOFTWARE
In many cases an ISV partner may only required pre-certified hardware solutions. However some software developers choose to have us pre-load their software onto the completed systems. The ISV is then only responsible for licensing and application support once the products are delivered to the end user.
STEP 6
OPTIMIZED SYSTEM SALES
One of the primary advantages for software developers entering into an ISV partnership is the ability to step out of the purchasing cycle, while still enabling a compatible platform for end users or distributors. Depending on the agreement, custom packaging, inserts and manuals can be included to highlight the "software-ready" qualities of the hardware.
IS THE EXXACT ISV PARTNERSHIP RIGHT FOR MY BUSINESS?
WE CAN HELP EITHER WAY!
So you've created the next great software, or developed a game changing AI breakthrough, or just decided its time to step up your hardware game. You've solved a long-standing industry problem or, discovered a new business method, and you want to scale beyond PoC or prototype product, and your customers demand and deserve more.
HOWEVER YOU'VE HIT A BOTTLENECK.
Your application, algorithm, or method only stands a chance, or works best on highly optimized hardware or servers, and furthermore you don't have the capital, time or capability offer a complete solution. Its time to scale out.

In scenarios like this many software developers and companies choose to enter into an Independent Software Vendor (ISV) partnership with a hardware provider. An ISV partnership with Exxact allows you to offer your clients a pre-certified, turnkey, fully loaded hardware solution, without the high costs, overhead, and logistics associated with providing the hardware. By effectively outsourcing the hardware production and shipping process, you can offer a fully turnkey solution to your customers, at a fraction of the cost.
FOR THIS NEED, THE EXXACT ISV PARTNERSHIP IS A PERFECT FIT.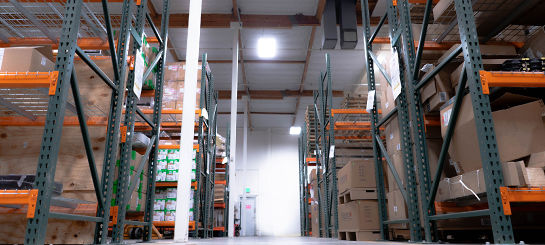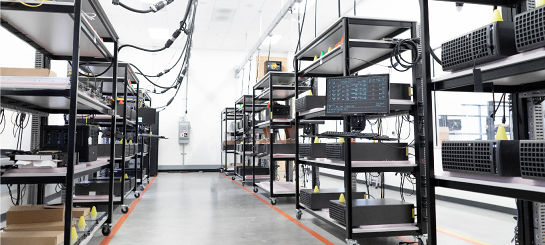 BECOME AN EXXACT ISV PARTNER
Please provide the following information so Exxact can evaluate your company and our potential partnering opportunity. Please provide complete responses. Partner opportunities are assessed and prioritized based on Exxact getting a thorough understanding of your company (via the application), and on how well your solution aligns with Exxact's business strategy and product roadmap.