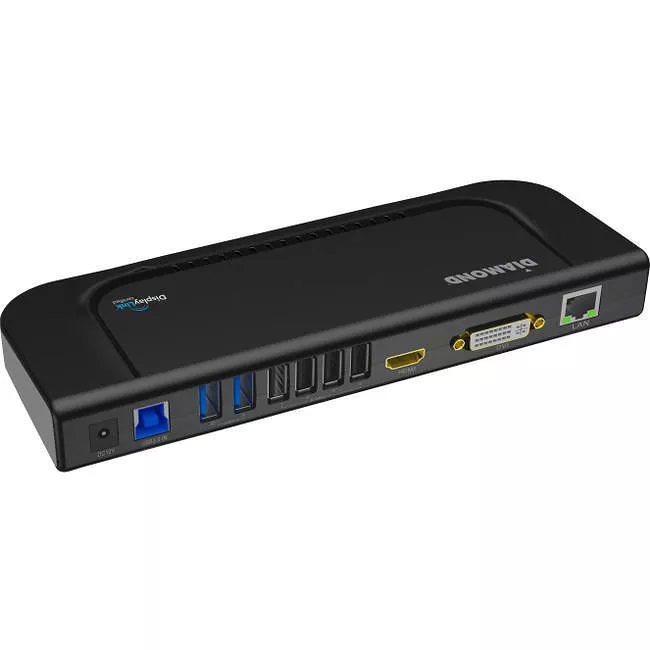 MPN: DS3900V2
Diamond DS3900V2 Ultra Dock Dual Video USB 3.0/2.0 Universal Docking Station
With today's technology comes portability. Laptops, tablets and Ultrabooks are awesome tools for busy people on-the-go. But wouldn't it be great if these devices had a full array of connectivity capability?

The Diamond DS3900V2 Ultra Dock docking station enables multiple USB devices to be connected to the laptop, notebook, Macbook, and Windows 8.1/8 tablets using a single USB 3.0/2.0. With one simple cable connection to your computer, you can have access to large screen displays, stereo speakers, external hard drives, optical disk drives, printers, USB keyboard, mouse, and other USB devices.

All of your devices can stay connected to the DS3900V2, leaving your entire desktop undisturbed. Just connect and disconnect your laptop, Ultrabook, or tablet as you come and go. Leave one in your office and one in your home.