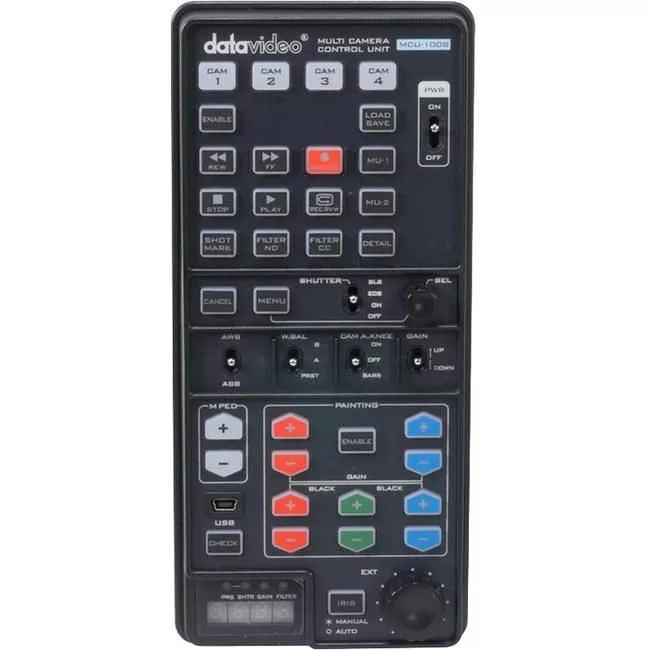 MPN: MCU-100S
Datavideo MCU-100S Multi-Camera Control Unit - Sony
Control and configure up to 4 cameras
Using the included four AD-1 adapters, the MCU-100 can connect up to fourcameras via individual RJ-45 connection.
Transmission up to 300m
As a great tool to have for outdoor production, RJ-45 cabling allows the MCU-100 to be placed up to 300m away from the cameras.
Mutiple camera functions control
The MCU-100 provides major camcorder control functions and operations such as recording, Iris, Shutter, Gain, Black/white balance, Pedestals.