AMD MEDIA & ENTERTAINMENT SOLUTIONS
THE LATEST AMD GPUs

|

FULL TURNKEY SOLUTIONS

|

3 YEAR WARRANTY & SUPPORT
Radeon™ Pro Media and Entertainment Solutions
RADEON PRO RENDER
Radeon ProRender is a powerful physically-based rendering engine that enables creative professionals to produce stunningly photorealistic images.
PHYSICALLY CORRECT MATERIALS
Radeon ProRender engine features extensive native physically-based material and camera system to enable true design decisions.
BALANCE GPU/CPU COMPUTE
Unlike other renderers, Radeon ProRender can simultaneously use and balance the compute capabilities of multiple GPUs and CPUs.
ACCURACY & SPEED
Combination multi OS and hardware compatibility, rendering capabilities, and efficiency helps reduce the time required to deliver true-to-life images.
OPEN STANDADRDS
Built on industry-standard OpenCL™ or Apple® Metal® 2 and supports AMD GPUs and CPUs as well as those of other vendors.
DENOISING
Radeon ProRender supports both final render and interactive rendering denoising.
The Exxact Radeon Pro Solutions Advantage
The new paradigm of GPU computing has brought together the high performance of a supercomputer, mixed with the form factor, affordability, and power efficiency of a desktop computer. Exxact has teamed up with the GROMACS development team to design a series of certified GROMACS GPU solutions which provide optimum price and performance for among a wide range of research activity.
Big Numbers, Better reliability, Modest Price
Radeon Pro workstation graphics cards now boast compute speed numbers that rival the very best GPUs out there - and at a lower price point. Closer partnerships with top software makers have paid off by pairing reliable performance with that raw power. The numbers speak for themselves.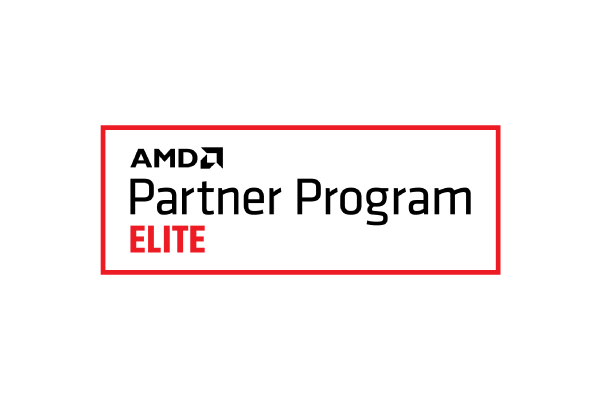 As an AMD Elite Partner, Exxact Corporation works closely with AMD to ensure seamless factory development and support. We pride ourselves on providing value-added service standards unmatched by our competitors.