Kingston SE50S37/100G SSDNow E50 100 GB Solid State Drive - 2.5" Internal - SATA (SATA/600)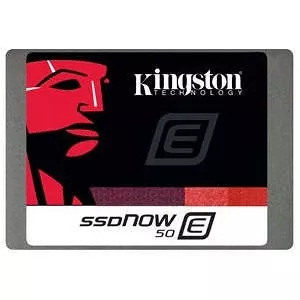 Highlights
Storage Capacity: 100 GB
Drive Interface: SATA
Maximum Read Transfer Rate: 550 MB/s
Maximum Write Transfer Rate: 530 MB/s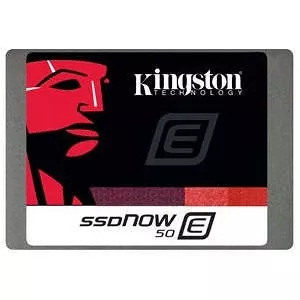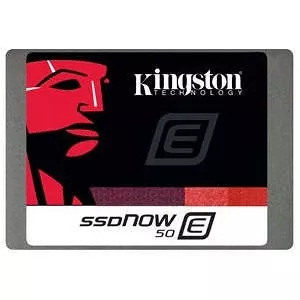 Kingston SE50S37/100G SSDNow E50 100 GB Solid State Drive - 2.5" Internal - SATA (SATA/600)
Highlights
Storage Capacity: 100 GB
Drive Interface: SATA
Maximum Read Transfer Rate: 550 MB/s
Maximum Write Transfer Rate: 530 MB/s
Increase IOPs without sacrificing data integrity.

Kingston's SSDNow E50 features high IOPs and bandwidth performance to solve I/O latencies and bottlenecks and increase your server's performance. E50's 6Gbps SATA interface provides max bandwidth over 500MB/s read/write. This drive is built with MLC Sync NAND and is rated at 60,000 read/write IOPS versus an average IOPS rating of 300 for a 15K SAS HDD.

E50's advanced data integrity protection gives you peace of mind by ensuring a longer life for your data and your drive. DuraWrite™ extends the life of the SSD by efficiently reducing the Flash writes without sacrificing data integrity. RAISE™ technology provides superior protection against uncorrectable errors, while overprovisioning and advanced wear-leveling ensure consistent performance and wear over the life of the drive.

SSDNow E50 also features intelligent power failure protection to prevent data loss in case of a power failure. It's backed by a three-year warranty, free technical support and legendary Kingston® reliability.