HTC 99HASK000-00 VIVE PRO SECURE - Secure Professional-Grade VR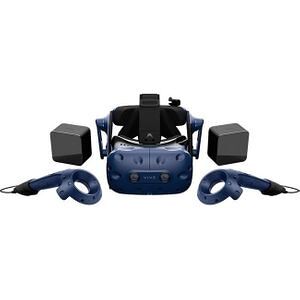 Highlights
Product Type: Virtual Reality Glasses
Synchronization Method: Bluetooth
Sensor Type: G-sensor | Gyro Sensor | Proximity Sensor | Interpupillary Distance (IPD) Sensor
Condition: New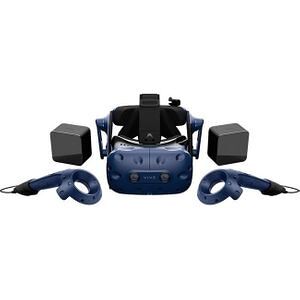 HTC 99HASK000-00 VIVE PRO SECURE - Secure Professional-Grade VR
Highlights
Product Type: Virtual Reality Glasses
Synchronization Method: Bluetooth
Sensor Type: G-sensor | Gyro Sensor | Proximity Sensor | Interpupillary Distance (IPD) Sensor
Condition: New
Overview
Professional-grade VR designed for sensitive environments that require authority to operate.The system also features top-tier graphics, premium audio, and SteamVR™ room-scale tracking. VIVE Pro Secure can go where others cannot. It's a secure setup for serious results.
High Resolution Display
VIVE Pro Secure features dual-OLED displays with a resolution of 2880 x 1600 pixels. This makes graphics, text, and textures look perfectly crisp. It provides the visual fidelity required for the most demanding use cases and environments.
Engineered for Comfort
Featuring even-weight distribution, the headset was ergonomically engineered to provide maximum comfort and flexibility, even with extended use. It adjusts easily to accommodate a wide range of head sizes, interpupillary distance (IPD), and even glasses.
3D Spatial Audio
Hi-Res headphones and 3D spatial integration with a built-in amplifier offers true-to-life audio with increased volume and resonance.