GIGABYTE GV-RVEGA20-16GD-B Radeon VII 16 GB Graphic Card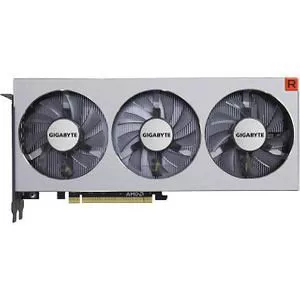 Highlights
Standard Memory: 16 GB
HDMI: Yes
GPU Clock: 1.40 GHz
Number of Monitors Supported: 4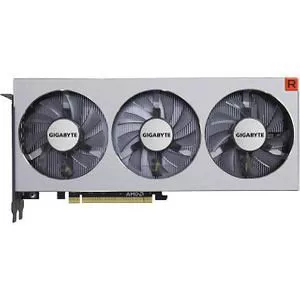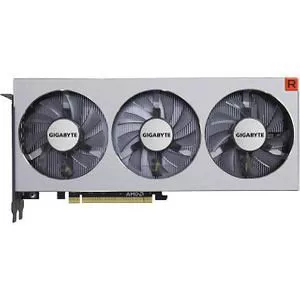 GIGABYTE GV-RVEGA20-16GD-B Radeon VII 16 GB Graphic Card
Highlights
Standard Memory: 16 GB
HDMI: Yes
GPU Clock: 1.40 GHz
Number of Monitors Supported: 4
7nm Technology For Radeon™ VII
Radeon™ VII shatter records with the world's first 7nm gaming GPU, future-ready and built to meet the demands of high-performance gameplay.
Radeon™ VII Is Packed With Groundbreaking Technology
AMD Radeon™ VII graphics equipped with 60 compute units/3840 stream processors and packed an incredible 16GB of HBM2 memory and 1 TB/sec memory bandwidth, enabling powerful performance and hyper-realistic visuals.
For Gamer
Radeon™ VII is future-ready and built to meet the demands of high-performance gameplay with support for DirectX® 12 and Vulkan® features to deliver incredible gaming experiences at ultra-smooth and consistently high framerates in 1440p, ultrawide and 4K. Reinvigorate your favorite esports games and get unrestrained HD game streaming with virtually no performance impact. The Radeon™ VII GPU is in a class of its own.
For Creator
Radeon™ VII packs mega memory muscle and great graphics performance enabling hyper-realistic visuals. With 16GB of HBM2 memory, up to 1TB/second of memory bandwidth and a 4096-bit memory interface, the Radeon™ VII is perfectly suited for memory intensive and graphically demanding applications. Embrace content creation ? even in 8K resolutions, VR and beyond ? that's so quick and responsive it's practically clairvoyant.
No Stuttering. No Tearing. Just Gaming
Enhance your gaming by pairing AMD Radeon™ VII with a Radeon FreeSync™-capable monitor to eliminate stuttering and tearing for fluid and smooth performance. Push the boundaries of monitor technology further with Radeon FreeSync™ 2 HDR, combining fluid gameplay and plug-and-play HDR gaming at low latency, without tweaking your settings.
Total Control of Your Gaming at Your Fingertips
Take charge over your gaming with AMD Radeon™ Software Adrenalin 2019 Edition - intuitively stream, share and tweak graphics settings in real-time without missing a second of the action or compromising in-game performance.