Angelbird SSDWRKXTFM2TB wrk XT for Mac - 2TB - SSD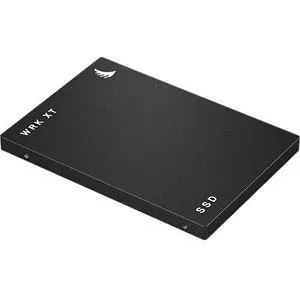 Highlights
Storage Capacity: 2 TB
Drive Interface: SATA
Maximum Read Transfer Rate: 550 MB/s
Maximum Write Transfer Rate: 520 MB/s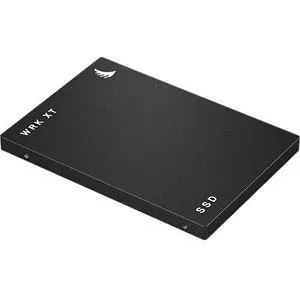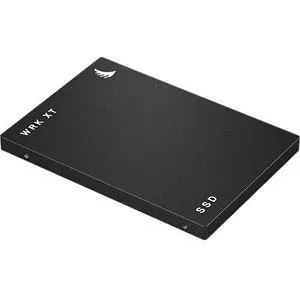 Angelbird SSDWRKXTFM2TB wrk XT for Mac - 2TB - SSD
Highlights
Storage Capacity: 2 TB
Drive Interface: SATA
Maximum Read Transfer Rate: 550 MB/s
Maximum Write Transfer Rate: 520 MB/s
Upgrade your productivity!
In today's fast-paced work world, maintaining an efficient and productive workflow is essential to your success. As your colleagues, employers, or clients expect speed and quality from you, you should expect the same from your workplace tools. Fortunately, the technology is here, ready to help you work smarter and faster, and get more done in less time.
RELIABLE AND AFFORDABLE
Upgrade your desktop or laptop with the SSD WRK XT and enjoy immediate gains in speed and productivity. Our entry-level Solid State Drive, the SSD WRK XT is a rock-solid all-around performer that's as reliable as it is affordable. Designed and precision-crafted in Austria to our demanding specs, the SSD WRK XT is optimized for low power consumption, which means longer battery life for your devices and more time to get your work done.
Read speed up to 560 MB/s Write speed up to 520 MB/s
Connectivity SATA 3.1, 6 Gb/s
Low power consumption
TRIM Support
FEATURES YOU WILL LIKE
The SSD WRK XT features overload and static protection and an ultra-fast SATA3 6 GB/s interface that is fully backward compatible. Like all Angelbird solid-state drives, the SSD WRK XT is built using only the best components, beginning with the case, which is made from the highest grade aluminum and keeps your data safe and cool.
TRIM SUPPORT
With TRIM support Angelbird introduces the foundation to ensure that your internal SSD WRK XT will always perform and stay alive for endless hours of creating, working, and enjoying.
INCLUDED DOWNLOADABLE SOFTWARE CONTENT
Your time is valuable, so we included some great software and multimedia content for you!
Through our Personal Service Portal you will have acces to this, and more in the future.
- Parallels Desktop (virtualization software)
- Bitwig 8-Track (music production software)
- Pure Mix (video tutorial software)