Extreme Performance Without Compromise
AMD Ryzen Workstations
Award-winning performance and optimized processor technology. Realize your creative vision with the world's most powerful desktop processors.
Get a quote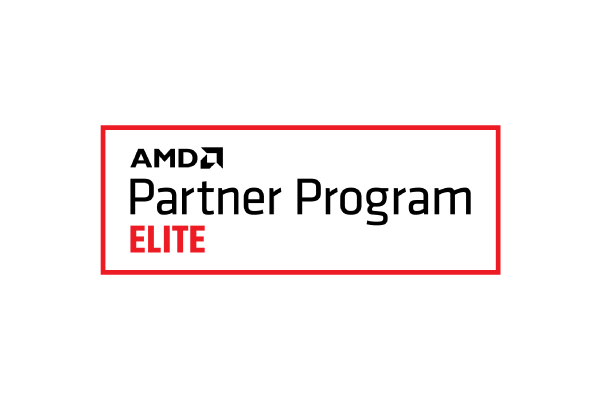 As an AMD Elite Partner, Exxact Corporation works closely with AMD to ensure seamless factory development and support. We pride ourselves on providing value-added service standards unmatched by our competitors.
---
Highlights
The Best Ryzen Workstations in the Business
Ryzen Performance
Do everything, all at the same time: Render, Stream, Compile, Encode. Work and play with an AMD Ryzen system.
Wide AMD Platform Selection
Exxact offers a wide selection of desktop and compute platforms to meet the needs of each customer's unique use case.
Standard 3 Year Warranty
Have peace of mind, focus on what matters most, knowing your system is backed by a 3 year warranty and support.
---
Find the Right AMD Ryzen Platform for Your Workload
Essential AMD Ryzen Workstation
VWS-264611-DPW
Get a Quote
High performance for those on a budget

Great for design & rendering
Base Specs
1x AMD Ryzen 9 3900X
64GB System Memory
1x RTX 3070/3080/3090
500GB M.2 SSD
1 Gigabit Ethernet
Threadripper Dual GPU Workstation
VWS-150628029-DPW
Get a Quote
Great for students or researchers

Excellent for engineering & rendering
Base Specs
1x AMD Threadripper 3960X 24 Core
Up to 256GB System Memory
Up to 2x NVIDIA RTX 3090, RTX 3080, or RTX 3070 GPUs
2TB NVMe (3,500 MB/s Read)
10 Gigabit Ethernet
Threadripper Extreme GPU Workstation
TWS-113217761-DPW
Get a Quote
Maximum CPU & GPU performance

For extreme engineering and AI
Base Specs
1x AMD Threadripper 3990X 64 Core
Up to 256GB System Memory
4x NVIDIA Quadro RTX 8000 GPUs
2TB NVMe (3,500 MB/s Read)
10 Gigabit Ethernet
---
Explore More AMD Workstation Solutions
---
Do More with AMD Ryzen Processors
Amp-Up Your Designs
Stage dive into intricate 3D modeling projects and harness full suites of creative software to apply bewitching additions, adjustments and animations that invoke the fullest expression of every element inhabiting your creations.
Tame the Most Taxing Programs
Composite, edit, and fine tune media in quality suitable for the marquee. Handle every stage of your creative process, including VFX, modeling, editing, tracking and mastering, with a processor powerful enough to make the most resource intensive programs sing.
Render Scenes in Living Detail
Whether it's the dust particles caught on a breeze or acoustic modeling of an original studio recording, Ryzen™ Threadripper™ processors are capable of endowing your art with the authentic atmospheres that bring digital worlds to life and resonate with audiences.
Game for Work, or Game for Play
Experience game levels as you develop them, test new content in real-time, or just game for the fun of it while your PC compiles and renders. Ryzen™ Threadripper™ processors are so powerful, you don't need to stop producing while you play.
---
Explore Related Resources