ViewSonic LS800HD 3D Ready DLP Projector - 16:9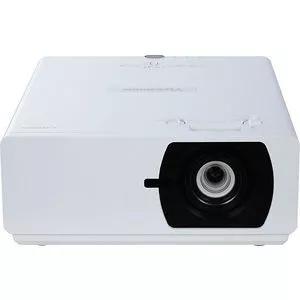 Highlights
Maximum Diagonal Image Size: 25 ft
Native Resolution: 1920 x 1080
Standard Mode Brightness: 5000 lm
Contrast Ratio: 100,000:1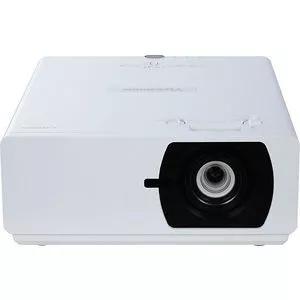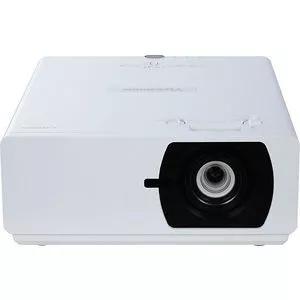 ViewSonic LS800HD 3D Ready DLP Projector - 16:9
Highlights
Maximum Diagonal Image Size: 25 ft
Native Resolution: 1920 x 1080
Standard Mode Brightness: 5000 lm
Contrast Ratio: 100,000:1
Bright and versatile for any professional installation, the ViewSonic® LS800HD 1080p laser projector delivers everything you need for big screens in big venues. Delivering 5,000 lumens of advanced high brightness, 100,000:1 contrast ratio, and up to 30,000 hours of light source life, this projector is ideal for auditoriums, lecture halls, large boardrooms, houses of worship, and more. Thanks to SuperColor™ technology, content is brought to life with captivating color, crisp graphics, and stunning videos no matter the environment. This top-notch performer is also easy to deploy and manage with its wide 1.65x optical zoom, vertical/horizontal keystone, 4-corner adjustment, and a vertical/horizontal lens shift feature that provides extreme flexibility in even the most challenging installations. Thanks to the built-in HDBT receiver, the projector is capable of receiving uncompressed HD video and audio from over 200 feet away via network cable. Moreover, 360-degree tilt angle projection, portrait mode, and 24/7 operation allow for extreme mounting flexibility. The ViewSonic® LS800HD is the ideal 1080p laser projector for professional installations, large venues, and business and education environments.
5000 Lumen Brightness
Packed with 5,000 lumens and a high contrast ratio, this projector is guaranteed to produce bright images in large spaces with high ambient light including large boardrooms, conference halls, and auditoriums.
Ultra-high Contrast Ratio
A 100,000:1 ultra-high contrast ratio enhances even the finest shades of gray - a key characteristic for delivering excellent clarity and detail for razor-sharp images.
360-degree Orientation
A robust mechanical construction allows the projector to be installed in nearly any position, at any angle from floor to ceiling. You can mount the projector pointing straight down at the floor of a museum exhibit or art gallery installation, or mount the projector upside-down at a 45-degree angle if need be.