Verbatim 99779 Silent Wireless Mouse and Keyboard - Black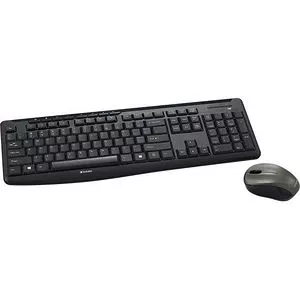 Highlights
Keyboard/Keypad Connectivity Technology: Wireless
Keyboard/Keypad Host Interface: USB
Keyboard/Keypad Wireless Technology: RF
Pointing Device Connectivity Technology: Wireless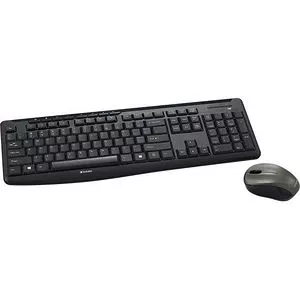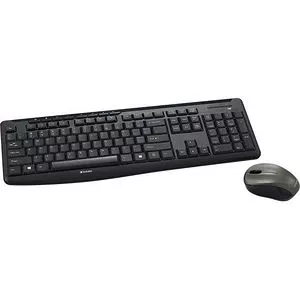 Verbatim 99779 Silent Wireless Mouse and Keyboard - Black
Highlights
Keyboard/Keypad Connectivity Technology: Wireless
Keyboard/Keypad Host Interface: USB
Keyboard/Keypad Wireless Technology: RF
Pointing Device Connectivity Technology: Wireless
Say goodbye to noise and hello to silence with the Verbatim Silent Mouse
and Keyboard. Using new Silent Technology, silent click switches, and
rubber covers, these Verbatim products are truly silent. The nano
receiver is small enough to plug in and leave connected and the 2.4GHz
wireless performance allows for a lag-free connection. The Silent Mouse
features Blue LED technology, allowing users to point and click on more
surfaces than other mice - from a glass table to the granite kitchen
counter! The Silent Keyboard features a full numeric keypad and
full-size function keys, all within a slim, efficient design. The
Verbatim Silent Mouse and Keyboard are backed by a 1-Year Limited
Warranty.