StarTech HSB225SATBK 3.5in Trayless SATA Mobile Rack for Dual 2.5in Hard Drives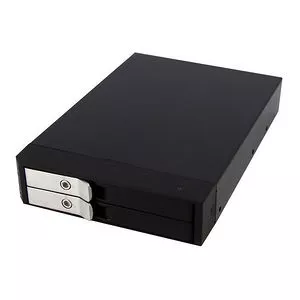 Highlights
Product Type: Drive Bay Adapter
Condition: New
Category: Storage Devices
Subcategory: Storage Adapters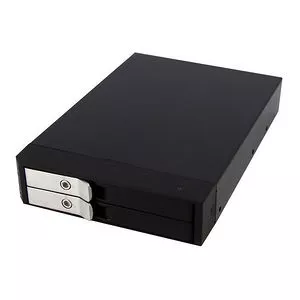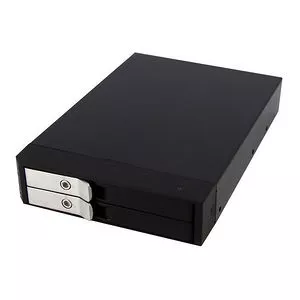 StarTech HSB225SATBK 3.5in Trayless SATA Mobile Rack for Dual 2.5in Hard Drives
Highlights
Product Type: Drive Bay Adapter
Condition: New
Category: Storage Devices
Subcategory: Storage Adapters
Easily connect and swap two 2.5in SATA hard drives or SSDs through a single 3.5in front bay. The HSB225SATBK 3.5in SATA Mobile Rack lets you install two 2.5in SATA (SATA, SATA II, SATA III-6Gbps) hard drives (HDD) or solid state drives (SSD) into an available/unused 3.5in floppy drive bay.
The mobile rack delivers quick and easy access to hard drive contents, using a convenient no mounting required/easy eject feature which eliminates the need for the drives to be installed in a tray - a time-saving solution for instant drive removals and insertions, as part of a system building process or integration into rackmount systems or industrial environments.
For added safety, the mobile rack is made from UL94 V-0 rated plastics and equipped with locking bay doors to help prevent accidental or unauthorized removal of the swappable hard drives. Also a perfect addition for operating system image deployment and any task that requires being able to access large volumes of data on the fly, the hot swap bay provides everything you need to expedite important projects while maintaining a reliable storage solution.