Seagate ST1860KN000 Nytro XP6200 1.86 TB Internal Solid State Drive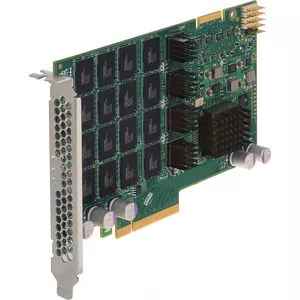 Highlights
Storage Capacity: 1.86 TB
Drive Interface: PCI Express
Maximum Read Transfer Rate: 2048 MB/s
Maximum Write Transfer Rate: 1300.48 MB/s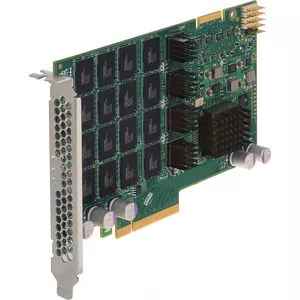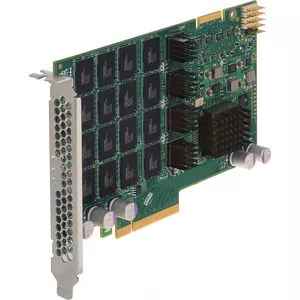 Seagate ST1860KN000 Nytro XP6200 1.86 TB Internal Solid State Drive
Highlights
Storage Capacity: 1.86 TB
Drive Interface: PCI Express
Maximum Read Transfer Rate: 2048 MB/s
Maximum Write Transfer Rate: 1300.48 MB/s
Purpose-built for the demanding hyperscale and mega datacenters, the Seagate® Nytro XP6200 series delivers accelerated performance for read-intensive applications, optimized power and thermals, and an overall lower cost per gigabyte PCIe flash solution. By plugging flash directly into the server's PCIe slot, these cards can help improve performance and reduce the physical space needed to support high-density enterprise applications.

Accelerate Read-Intensive Applications

Hyperscale datacenters require cost-effective scaling to thousands of servers to meet the compute and storage demands of Web 2.0, cloud computing and big data analytics applications. These applications, which search data for content or comb data for trends, are primarily reading data from storage. Nytro XP6200 flash accelerator cards are designed to reduce latency and deliver high performance by connecting flash closer to the CPU. Multiple Nytro XP6200 cards can be installed in the same server to get even higher application performance.

Reduce Power, Cooling and Resource Overhead

Delivering leading endurance and reliability using low-cost flash, this new design is optimized for low power and thermal characteristics. The Nytro XP6200 series requires up to 30% less power than similar cards using eMLC flash technology. Unlike other cards with flash memory, this efficient design does not require heat sinks to control temperature. The lower power and cooling translates into lower OpEx. The Nytro XP6200 cards require minimal resources from the CPU and host memory when compared with other cards. The Nytro XP6200 storage controllers offload storage management tasks and use enterprise hardened, standard drivers that are typically in-box with most operating systems.

Enterprise Flash Management With SandForce® Technology

The Nytro XP6200 cards use SandForce flash controllers and are designed to deliver consistently high levels of performance, endurance, and reliability under demanding workload conditions. Seagate DuraWrite™ technology optimizes the number of program cycles to the flash storage, effectively extending its rated write endurance by 8× or more, depending on the use case, when compared to standard controllers for compressible data.