Seagate ST1750KN0012 Nytro XP6302 1.75 TB Internal Solid State Drive - PCI-E 3.0 x8 - Plug-in Card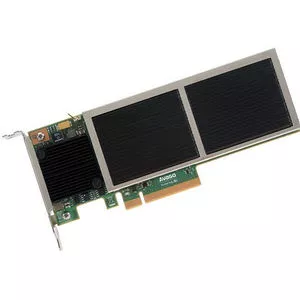 Highlights
Storage Capacity: 1.75 TB
Drive Interface: PCI Express
Maximum Read Transfer Rate: 3993.60 MB/s
Maximum Write Transfer Rate: 2560 MB/s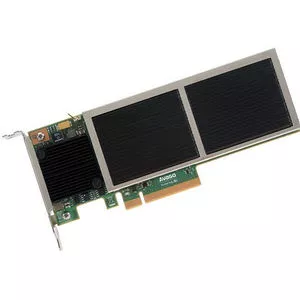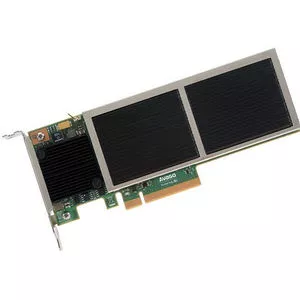 Seagate ST1750KN0012 Nytro XP6302 1.75 TB Internal Solid State Drive - PCI-E 3.0 x8 - Plug-in Card
Highlights
Storage Capacity: 1.75 TB
Drive Interface: PCI Express
Maximum Read Transfer Rate: 3993.60 MB/s
Maximum Write Transfer Rate: 2560 MB/s
The XP6302 flash card, with the latest enhancements in PCIe® 3.0 and eMLC flash technology, can achieve over twice the bandwidth as competitive offerings (3.5 GB/s vs. 1.5 GB/s) within a comparable footprint. The XP6302 accelerator card:
Doubles the capacity and bandwidth common with most full-height cards in a half-height form factor
Is right-sized to enable PCIe flash adoption in low profile server markets
Offers seamless deployment with transparency to applications, file systems, operating systems (OSs), and device drivers
Lowers utility costs with NAND flash module XFF integration design for bidirectional airflow and improved thermals
Is highly reliable with supercaps on-board for immediate data backup in the case of a power failure
High Performance and Capacity for Dense Environments

The multi-planar design of the Nytro XP6302 card delivers high capacity flash and performance per slot with innovatively designed flash modules (XFF) making it well-suited for the most compact environments. With improvements such as these, space-constrained server platforms that deploy low profile boards can now run server-based PCIe flash in their datacenters which had previously been an inhibitor due to physical limitations of the server.


Gold Standard in PCI-Based Device Drivers, Seamless Deployment

The Nytro XP6302 accelerator card not only addresses the challenges of performance and space, but does so seamlessly with minimal administrator intervention or fine-tuning. This includes transparency to applications, file systems, operating systems, and field-hardened device drivers. Additional sophisticated algorithms handle complex flash management tasks like garbage collection and wear-leveling. Leveraging these advanced features, the XP6302 card delivers the performance and endurance needed for critical business applications.


Highly Reliable Server-Side Flash Card Solution


For cloud, Web 2.0 and large datacenter deployments, implementing a reliable and simple solution across a sea of servers is critical. The Nytro XP6302 card ensures reliability by including integrated supercaps on-board (versus a remote discrete solution) which provides offload power for ROC to write DRAM cache contents to two XFFs. This allows for immediate data backup in the event of an unplanned power failure.


Turn Data into Meaningful Information Quickly


Today's data warehouse has evolved from being considered as a secondary archiving project to a primary one which organizations depend on for their daily operations. In data warehouse deployments, low latency is critical. Environments such as these can experience substantial performance benefits with Nytro. As a component of tested reference architectures, such as Microsoft SQL Server 2012 Fast Track, Nytro can be a part of a turn-key deployment for optimized performance.