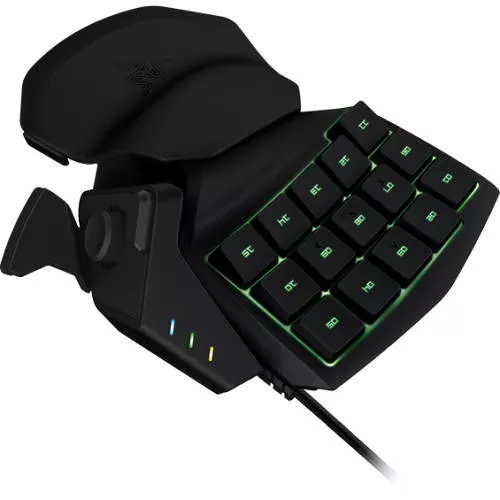 MPN: RZ07-01030100-R3U1
Razer RZ07-01030100-R3U1 Tartarus - Membrane Gaming Keypad
25 fully programmable keys including an 8-way thumb-pad
Get an infinite number of commands right at your fingertips with 25 fully programmable keys. Bind all your preferred skills, macros and hotkeys for a highly personalized gaming experience. The 8-way directional thumb-pad not only lets you move with precision, it can also act as modifier keys.
Improved ergonomic form factor
The Razer Tartarus membrane gaming keypad features redesigned ergonomics to ensure your hand feels snug as you destroy, whether in the first or tenth hour of gaming. Its adjustable wrist-rest can be customized to two different positions so you get the exact angle of comfort you require.