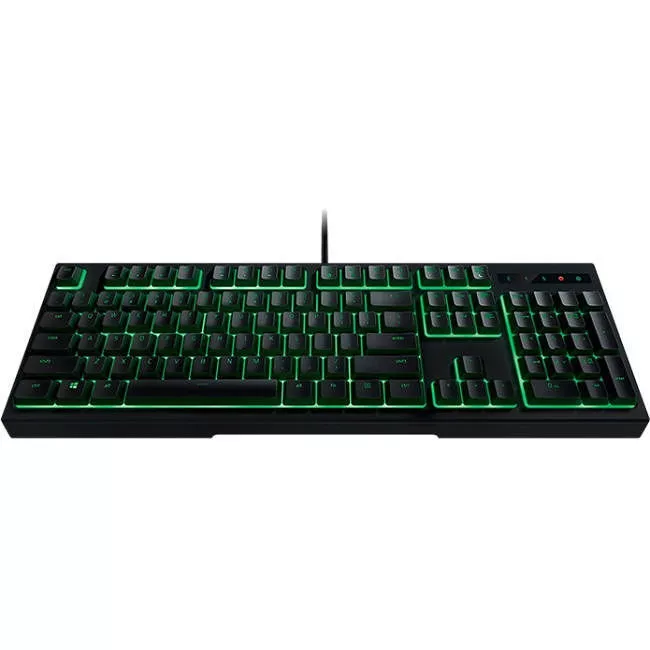 MPN: RZ03-02041800-R3U1
Razer RZ03-02041800-R3U1 Ornata Membrane Gaming Keyboard
ALL-NEW RAZER™ MECHA-MEMBRANE

Designed from the ground up, the all-new Razer Mecha-Membrane combines the soft cushioned touch of a membrane rubber dome with the crisp tactile click of a mechanical switch to enable swift actuation for each key stroke.

MID-HEIGHT KEYCAPS FOR FASTER ACTUATIONS

The Razer Ornata features a custom designed keycap that has been made shorter to reduce the time it takes for your actions to register, allowing your fingers to move freely between each key without missing a single stroke.

INDIVIDUALLY BACKLIT KEYS WITH DYNAMIC LIGHTING EFFECTS

The Razer Ornata features individually programmable backlit keys along with dynamic lighting effects all set easily through Razer Synapse.

ERGONOMIC WRIST REST FOR EXTENDED GAMING COMFORT

Specially designed for the Razer Ornata, this wrist rest features ergonomics which ensure that no matter how intense your gaming marathons are, you're always comfortable.