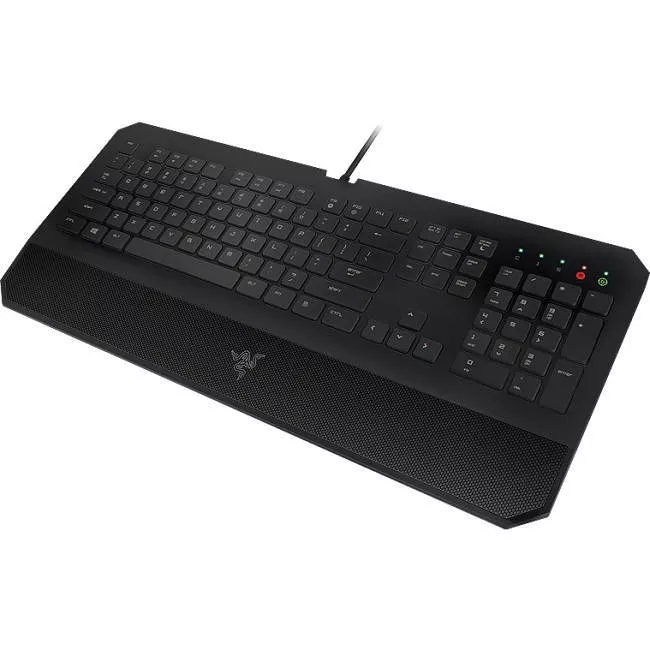 MPN: RZ03-01060300-R3U1
Razer RZ03-01060300-R3U1 DeathStalker Essential - Membrane Gaming Keyboard
Fully programmable low-keycap chiclet keys
Equipped with fully programmable low-keycap chiclet keys requiring only 2mm to actuate, the Razer DeathStalker Essential enables you to react faster to in-game situation and enemies. Actuation is executed instantly as your fingers move swiftly between keys.
Extreme Anti-ghosting
Actuate keys with all ten fingers simultaneously and have all of them register with the extreme anti-ghosting capabilities on the Razer DeathStalker Essential. Every command is registered and executed to perfection allowing you to destroy your opponents quickly and efficiently giving you the unfair advantage constantly.