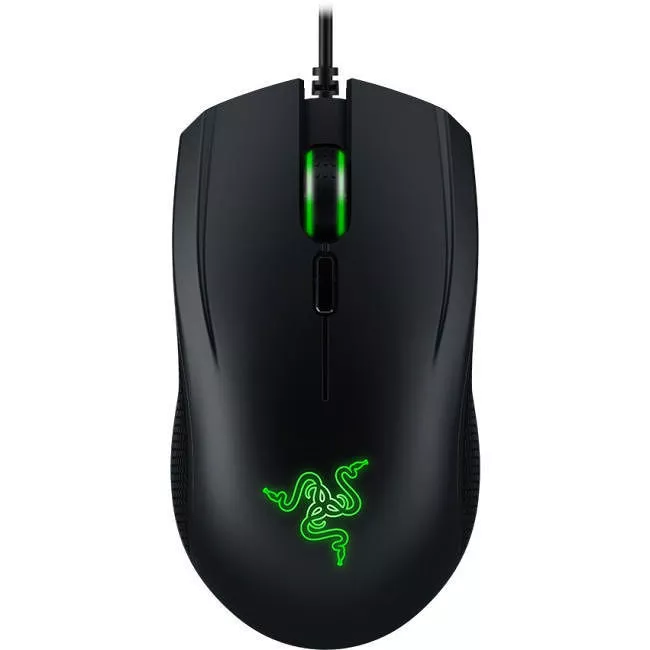 MPN: RZ01-01900100-R3U1
Razer RZ01-01900100-R3U1 Abyssus V2 Mouse
Designed with only the most important features for tournament grade gaming, the Razer Abyssus V2 is the essential gaming mouse for any playing style. The Razer Abyssus V2 comes with an improved ambidextrous form factor, an all-new true 5,000 DPI optical sensor and in-mould rubber side grips.

Improved form factor designed for ambidextrous gameplay

The Razer Abyssus V2 features an improved form factor from the original, designed for ambidextrous game play. Whether you're right- or left-handed, use claw, palm, or fingertip grip, this incredible mouse enables you to enjoy swiftness even during the most intense of gaming sessions.

All-new true 5,000 DPI optical sensor for greater accuracy

Now with an all-new true 5,000 DPI optical sensor, you get greater sensitivity and responsiveness to enhance your gaming performance. The Razer Abyssus V2 is equipped to pick up your every action and translate it into in-game movement, so you'll never miss a critical hit.

In-mould rubber side grips optimized for lift-off / swiping gameplay

Having a solid hold on your mouse guarantees that you're always in absolute control. The in-mould rubberized grips along the sides of your Razer Abyssus V2 have been specially textured to ensure that you can execute your lift-offs and fast swipes with deadly precision.