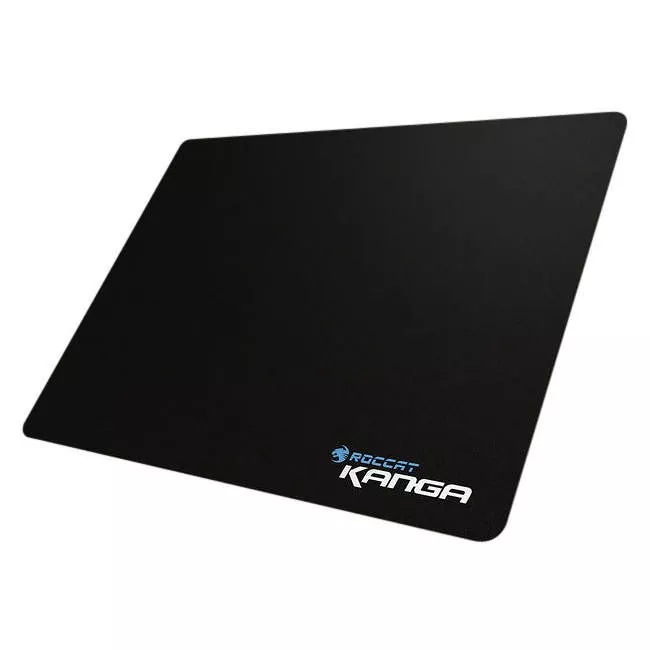 MPN: ROC-13-011
ROCCAT ROC-13-011 KANGA MINI MOUSEPAD - CHOICE CLOTH GAMING MOUSEPAD
Wear tested
Kanga's high-quality cloth build has been put through its paces by ROCCAT's expert design team with over 80 mice tested on its surface to date. The ROCCAT Kanga was built to compliment your favorite gaming mouse and increase its effectiveness when it matters most.
Go with the flow
Experience heightened axis flow, with exact x-y balance and precise mouse movement and control via the pad's quality, optimized fiber surface. When you move your mouse, the Kanga's surface provides the movement and split-second reaction time you need to without and mouse drag or slowdown.
Never slip grip
A rubberized backing ensures gamers will experience exceptional surface grip for secure, slip-free gameplay. Never worry about mouse security during even the most intense gaming sessions.
Comfortable dimensions
Comfort-minded in both contact and dimension, the Kanga provides a pleasant-to-the-touch feel, plus three ideal sizes in 320 X 270mm, 265 X 210mm and 850 X 330mm pad size. Each with 2mm thickness, you get the room to move without accidentally losing contact with the surface via edge-slippage.