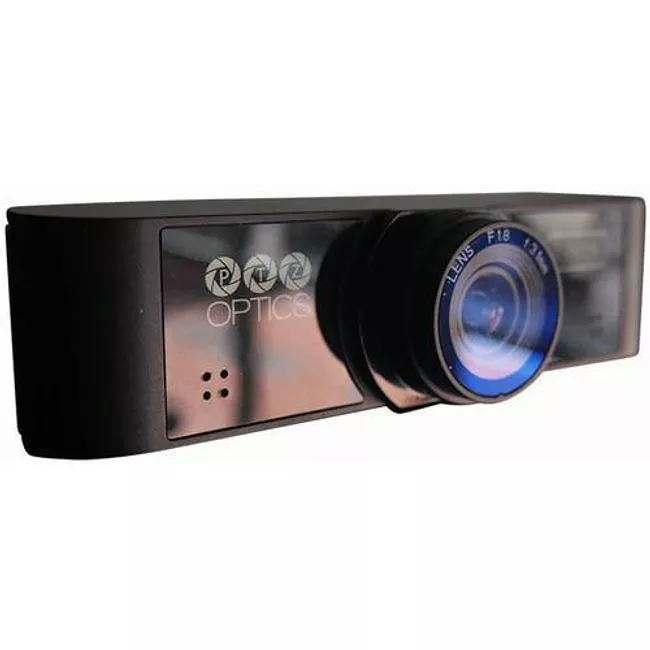 MPN: PT-WEBCAM-80
PTZOptics PT-WEBCAM-80 80 HFOV 1920x1080 30fps USB 2.0
The Webcam for Live Streaming
Finally a webcam designed for video production. This Full-HD webcam comes with the professional video options such white balance, contrast, shutter speed, iris and more now available in the size of webcam.
Affordable Live Streaming is Here
Designed with a wide variety of portable and small room live streaming setups in mind, the PTZOptics Webcam 80 is ideal for live streaming with any Mac or PC computer.
The PTZOptics Webcam 80 is an advanced USB 2.0 video solution designed for modern live streaming. This webcam is ideal for capturing high definition video and streaming that content with your favorite video production software such as OBS, Wirecast, xSplit, vMix and more. The PTZOptics Webcam also supports direct integrations with web-based streaming solutions such as Facebook Live making it easier than ever to start live streaming.
What makes this webcam different?

The PTZOptics webcam has been designed for live streaming with the controls needed for video production. Therefore, the PTZOptics webcam includes an OSD (On Screen Display) menu which allows users to fine-tune the image settings. Whether you want to fine-tune your cameras white balance, iris, or shutter speed to match other cameras, or create the perfect look, the PTZOptics webcam has the tools you need to do so.
If you're a busy professional taking meetings on the go, a beauty vlogger providing makeup tutorials on your favorite streaming platform or an e-sports enthusiast, bring along the PTZOptics webcam.
The PTZOptics webcam is for either live streaming or video conferencing. The lens and image sensor provide sharp and clear 1080p images at 30 frames per second and a balanced 80-degree field of view. The unit also includes a beamforming microphone array for high-quality pickup. It features plug-and-play USB power, on-screen display software and EPTZ control (digital pan-tilt-zoom control).
The LED indicator lets users know when the unit is active, and an attached lens cover provides privacy when the unit is not in use. A mounting base is attached to the camera and designed to provide a quick and easy setup when utilizing a monitor or display.
Whether you are a business person heading to your favorite co-working space, a gaming enthusiast or a vlogger at home, the PTZOptics Webcam is a perfect solution. This is truly a webcam for everyone.