PNY VCGGTX10708PB-CG GeForce GTX 1070 Graphic Card - 1.51 GHz Core - 8 GB GDDR5 - PCI-E 3.0 x16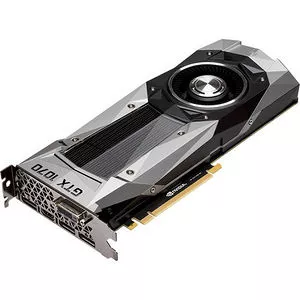 Highlights
Standard Memory: 8 GB
HDMI: Yes
GPU Clock: 1.51 GHz
Number of Monitors Supported: 4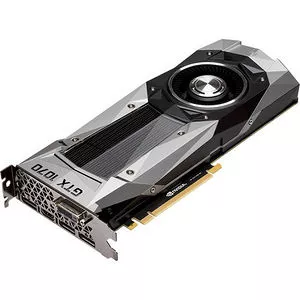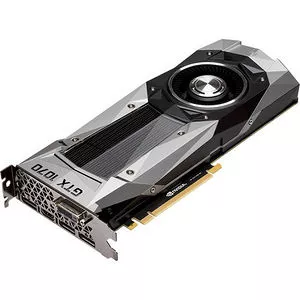 PNY VCGGTX10708PB-CG GeForce GTX 1070 Graphic Card - 1.51 GHz Core - 8 GB GDDR5 - PCI-E 3.0 x16
Highlights
Standard Memory: 8 GB
HDMI: Yes
GPU Clock: 1.51 GHz
Number of Monitors Supported: 4
10: GAMING PERFECTED

PNY GeForce® GTX 1070 Founders Edition
Take on today's challenging, graphics-intensive games without missing a beat. The GeForce® GTX 1070 graphics card delivers the incredible speed and power of NVIDIA Pascal™-the most advanced GPU ever created-for truly revolutionary gaming and VR performance.
The GeForce® GTX 1070 comes with ultra-fast FinFET technology and supports DirectX 12 features. This means you can count on an amazing experience in every application-including performance in AAA and immersive VR Ready games that's up to 3X faster than with previous-generation GPUs.
Get the power to drive next-generation displays, including VR, ultra-high-resolution, and multiple monitors. And bring more realism to every game with NVIDIA GameWorks™ technologies that offer a true cinematic experience and amazing new image-capture to share your game. All with the lowest latency and plug-and-play compatibility with leading VR headsets.