EDU Discounts Available
Purchase a qualifying NVIDIA GPU-powered workstation or server from Exxact and gain exclusive EDU discounts.
Wide NVIDIA Platform Selection
Exxact offers a wide selection of NVIDIA GPUs including RTX A6000, A5000, A40, A30, and more.
Standard 3 Year Warranty
Have peace of mind, focus on what matters most, knowing your system is backed by a 3 year warranty and support.
AMD EPYC Based NVIDIA GPU Servers
Base Specs
GPU
Up to 4x NVIDIA RTX A6000, A5000, A40, or A30 GPUs
STO
Up to 60TB NVMe Storage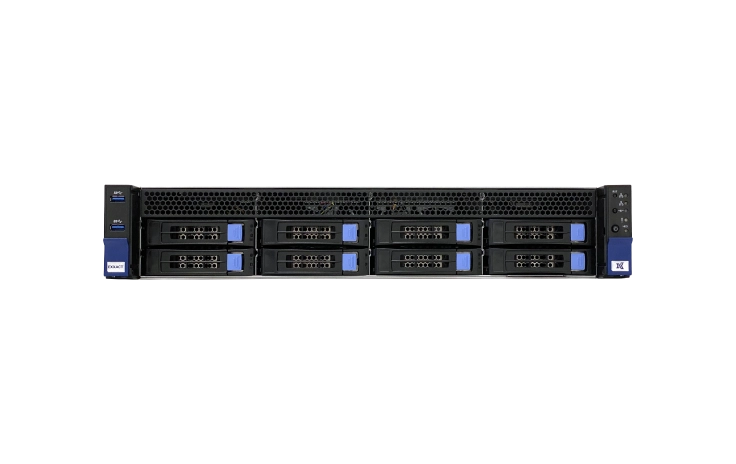 Base Specs
GPU
Up to 4x NVIDIA RTX A6000, A5000, A40, or A30 GPUs
STO
Up to 60TB NVMe Storage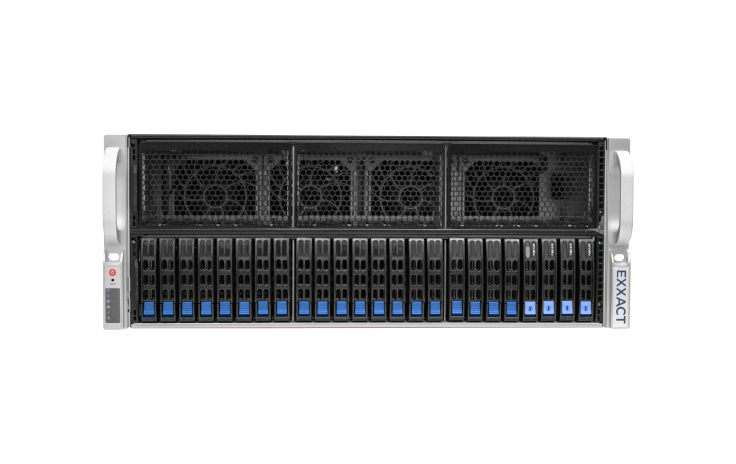 Base Specs
GPU
Up to 8x NVIDIA RTX A6000, A5000, A40, or A30 GPUs
STO
Up to 96TB NVMe Storage
Intel Xeon Based NVIDIA GPU Servers (PCIe)
Base Specs
CPU
2x 3rd Gen Intel Xeon Scalable CPUs
GPU
Up to 4x NVIDIA RTX A6000, A5000, A40, or A30 GPUs
STO
Up to 60TB NVMe Storage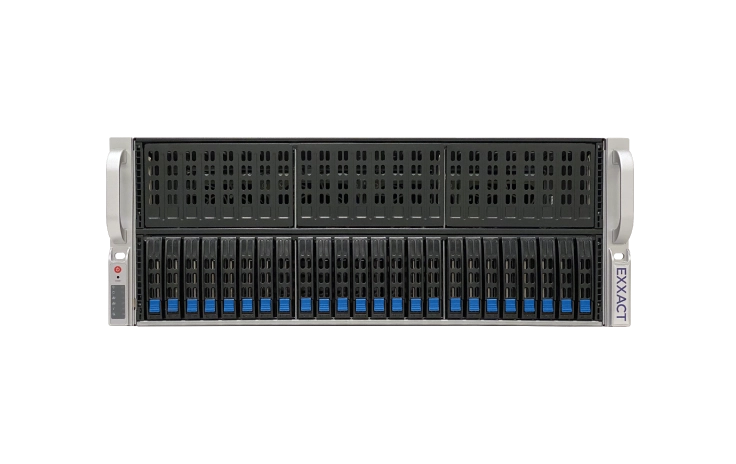 Base Specs
CPU
2x Intel Xeon Scalable CPUs
GPU
Up to 8x NVIDIA RTX A6000, A5000, A40, or A30 GPUs
STO
Up to 96TB NVMe Storage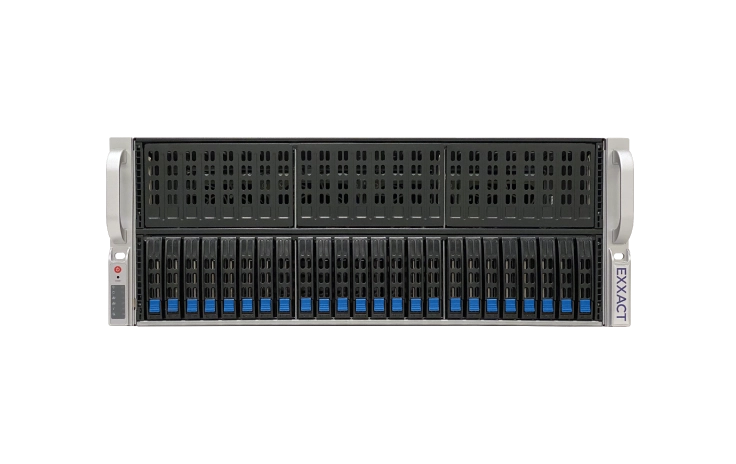 Base Specs
CPU
2x Intel Xeon Scalable CPUs
GPU
Up to 10x NVIDIA RTX A6000, A5000, A40, or A30 GPUs
MEM
Up to 1.5TB DDR4 Memory
STO
Up to 96TB NVMe Storage
Explore More Products & Solutions
Partnerships