The World's First Ray Tracing GPUs
Designed, built and tested by NVIDIA, Quadro® desktop products are the #1 choice of millions of creative and technical users. Equipped with the world's most powerful GPUs, large memory capacities, 8K display outputs, advanced features to drive real-time photorealistic rendering, AI-augmented workflows, VR environments and more, Quadro is built to accelerate a range of professional workflows.

Optimized, stable drivers, ISV certifications with over 100 professional applications and tools for IT management are just some of the benefits of Quadro.
RT CORES FOR REAL-TIME RAY TRACING
The Turing architecture is armed with dedicated ray-tracing processors called RT Cores that accelerate the computation of how light and sound travel in 3D environments at up to 10 Giga Rays per second. Turing accelerates real-time ray tracing by 25x over previous Pascal generation, and can be used for final frame rendering for film effects at more than 30x the speed of CPUs.
TENSOR CORES FOR AI ACCELERATION
Turing features new Tensor Cores, processors that accelerate deep learning training and inferencing, providing up to 500 trillion Tensor operations per second. This level of performance dramatically accelerates AI-enhanced features -- such as denoising, resolution scaling and video re-timing -- creating applications with powerful new capabilities.
NEW STREAMING MULTIPROCESSOR
The Turing architecture dramatically improves raster performance over the previous Pascal generation with an enhanced graphics pipeline and new programmable shading technologies. These technologies include variable-rate shading, texture-space shading, and multi-view rendering, which provide for more fluid interactivity with large models and scenes and improved VR experiences.
CUDA FOR SIMULATION
Turing-based GPUs feature a new streaming multiprocessor (SM) architecture that supports up to 16 trillion floating point operations in parallel with 16 trillion integer operations per second. Developers can take advantage of up to 4,608 CUDA cores with NVIDIA's CUDA 10, FleX and PhysX SDKs to create complex simulations, such as particles or fluid dynamic for scientific visualization, virtual environments and special effects.
NVIDIA Quadro RTX Line



QUADRO RTX 8000

VCQRTX8000-PB



QUADRO RTX 6000

VCQRTX6000-PB



QUADRO RTX 5000

VCQRTX5000-PB
CUDA Cores
4608
4608
3702
Tensor Cores
576
576
384
GPU Memory
48 GB GDDR6
24 GB GDDR6
16 GB GDDR6
RT Cores
Yes
Yes
Yes
Graphics Bus
PCIe
PCIe
PCIe
NVlink
Yes
Yes
Yes
Display Connectors
DP 1.4 (4), Virtual Link (1)
DP 1.4 (4), Virtual Link (1)
DP 1.4 (4), Virtual Link (1)
Form Factor
4.4" (H) x 10.5" (L) Dual Slot
4.4" (H) x 10.5" (L) Dual Slot
4.4" (H) x 10.5" (L) Dual Slot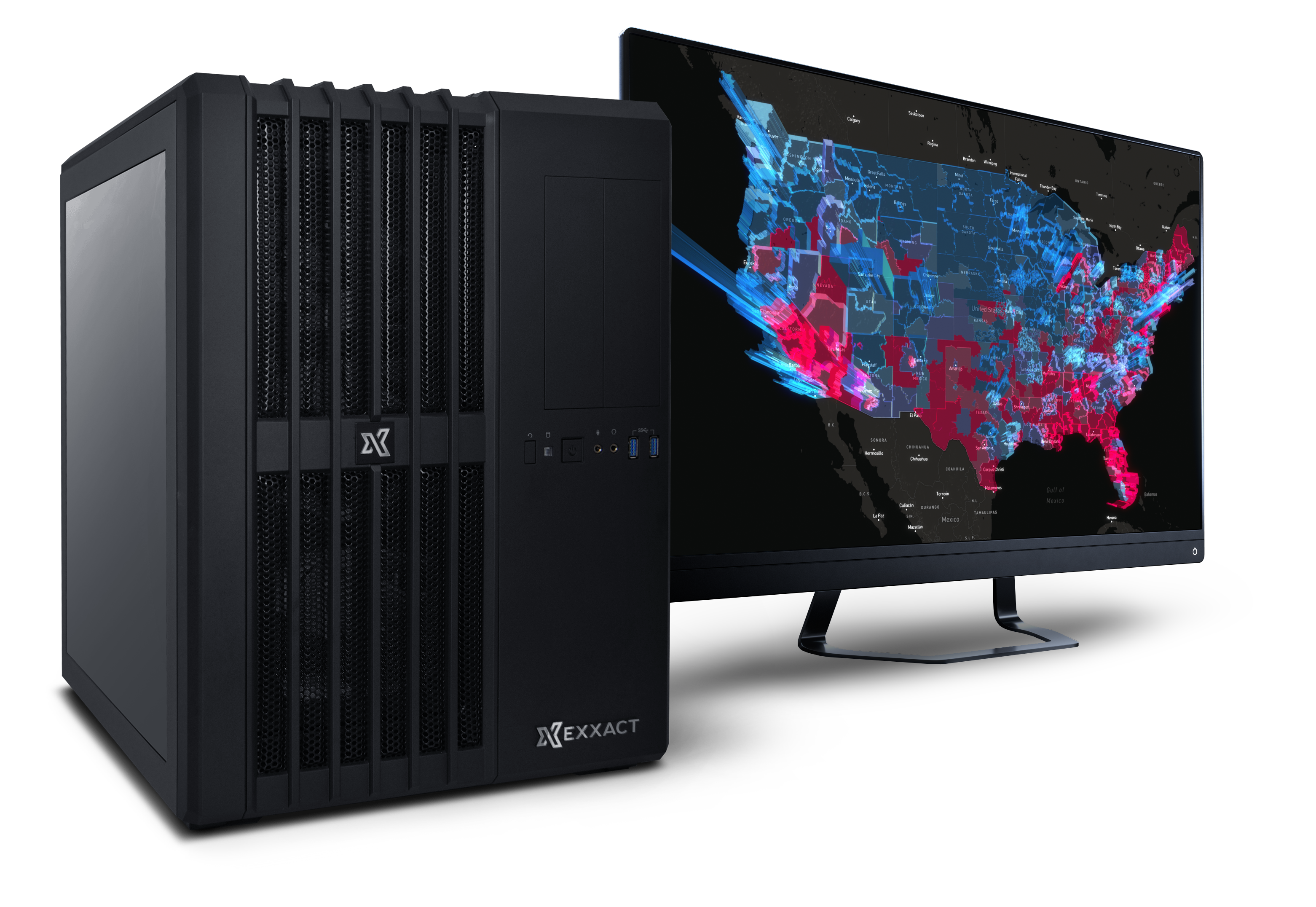 The Results You Want Now
Combine the power of Quadro RTX GPUs with the acceleration of RAPIDS for faster results in data science.
» Explore Our Workstations