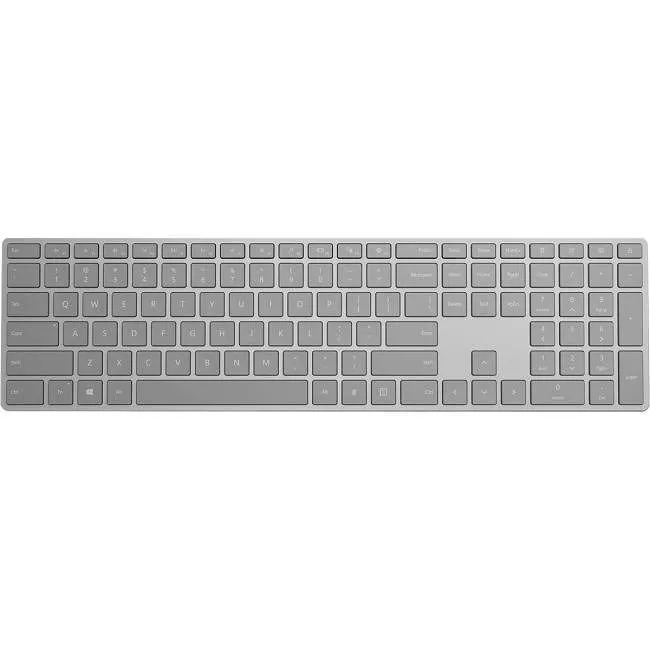 MPN: EKZ-00001
Microsoft EKZ-00001 Modern Keyboard with Fingerprint ID
Hidden Fingerprint Sensor

Our vision was to blend the Fingerprint reader into a keyboard, so it would appear to be any other key.

We iterated relentlessly to improve each layer, making sure they came together to create a flawless typing experience that felt like any other key.

Thin & Strong

Microsoft Modern Keyboard with Fingerprint ID's aluminum frame makes it not only of the highest quality, but heavy and virtually indestructible. It's low profile, sleek design makes it an understated but elegant workhorse.
Flawless experience, wired or wireless

The option of using Microsoft Modern Keyboard with Fingerprint ID as either a wireless/wired interface gives connection options, making it more appealing to commercial audiences. We optimized the Bluetooth paring experience, enabling automatic pairing when you connect the cable at first OOBE.