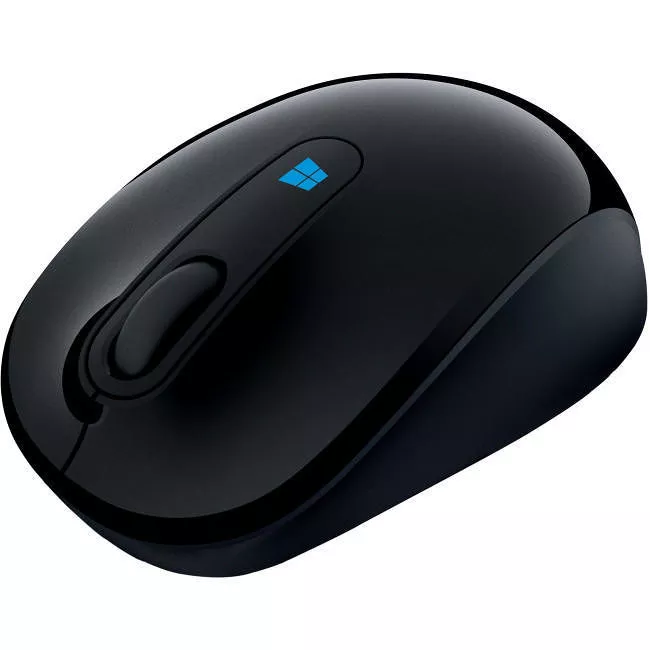 MPN: 43U-00017
Microsoft 43U-00017 Sculpt Mobile Mouse
Optimized for Windows
The Windows button on Sculpt Mobile Mouse is an exciting new feature that operates seamlessly with Windows 8. Simply press the Windows logo to instantly view the Start screen and access all of your favorite apps, just one click away.
The perfect travel companion


Whether you're editing a presentation or connecting with friends online, Sculpt Mobile Mouse is a comfortable, familiar companion for your modern, mobile lifestyle. Its compact design and BlueTrack technology, which works on virtually any surface, make it the ideal device for the office or on the go. Enjoy a clutter-free workspace at your desk or on your coffee table with this wireless, mini-USB connected mouse.