Micron MTFDDAK1T9TDN-1AT1ZA 5200 MAX 1.92 TB Solid State Drive - SATA/600 - 2.5" Drive - Internal
MPN: MTFDDAK1T9TDN-1AT1ZA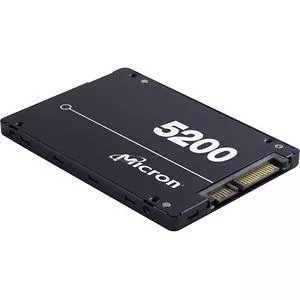 Highlights
Storage Capacity: 1.92 TB
Drive Interface: SATA
Maximum Read Transfer Rate: 540 MB/s
Maximum Write Transfer Rate: 520 MB/s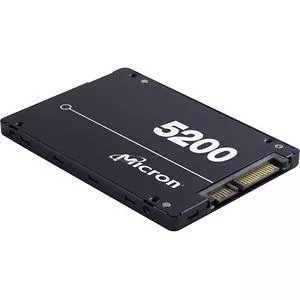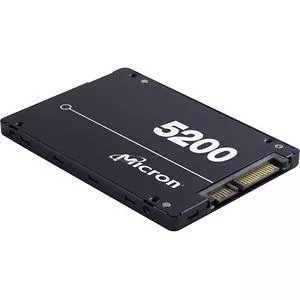 Micron MTFDDAK1T9TDN-1AT1ZA 5200 MAX 1.92 TB Solid State Drive - SATA/600 - 2.5" Drive - Internal
MPN: MTFDDAK1T9TDN-1AT1ZA
Highlights
Storage Capacity: 1.92 TB
Drive Interface: SATA
Maximum Read Transfer Rate: 540 MB/s
Maximum Write Transfer Rate: 520 MB/s
Join the SOLID storage revolution.
Because spinning media is winding down.

There's an easy way to speed up business-critical workloads that cripple hard drives: The Micron® 5200 series of SATA SSDs. Engineered on industry-leading 64-layer 3D NAND, the Micron 5200 SSD delivers best-inclass performance and capacity on the same proven architecture as the 5100 series.

Designed for virtualized workloads that power your business, such as OLTP, BI/DSS, VDI, block/object, media streaming and more, the lowlatency Micron 5200 series of SSDs eliminates storage bottlenecks with fast, consistent performance - and a lower total cost of ownership.

A single Micron SSD allows you to get 3X more performance than an entire shelf of 24 10K RPM hard drives. Imagine the impact - across your entire data center.

Why Micron for SATA SSDs

Better SSDs come from better NAND

From silicon to system, we create the memory and flash storage that powers the data center and makes your workloads faster, more reliable, more efficient, and more cost-effective.

Flex Capacity: Simple storage that scales

Our unique Flex Capacity feature allows you to adjust the drive's endurance, performance, and capacity to meet evolving workload needs - and manage fewer products.

Fast. Trusted. Easy. Secure.

Built on the proven architecture of our award-winning 5100 series that's been qualified and used by top OEMs, hyperscalers and data centers, the Micron 5200 series of SSDs is easy to qual and install.