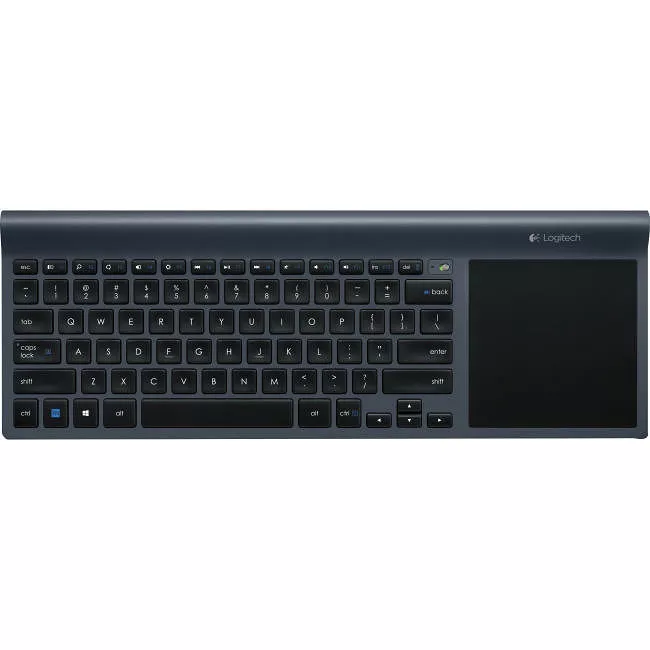 MPN: 920-005108
Logitech 920-005108 TK820 Wireless All-in-One Keyboard
Type and swipe comfortably together
A new way to navigate
Everything you need to control and navigate your computer is integrated in one device. The keyboard has a built in touchpad so you can type, touch and swipe in one. It's a new and innovative way to navigate.
More room to point and swipe
The touch area is larger than a laptop touchpad so you have more room to point, zoom and swipe. In fact, you can perform up to 13 unique Windows 8 gestures comfortably and smoothly.
Designed to save space
The wireless, ultra-slim design keeps your desk cable- and clutter-free. The integrated touchpad also means you won't need a separate mouse.