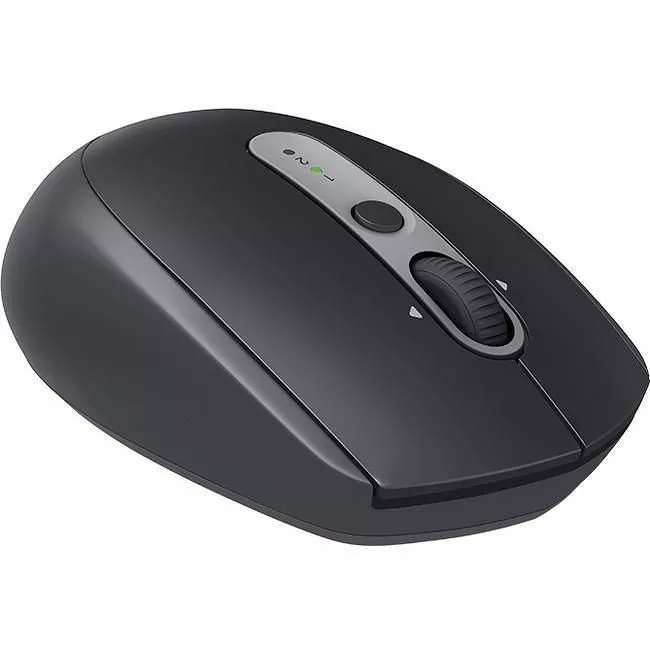 MPN: 910-005014
Logitech 910-005014 M590 Wireless Mouse - Multi-Device - Silent - FLOW cross-control - PC/Mac
SILENCE AND FLOW
Hush... M590 Multi-Device Silent lets you get through your tasks with noiseless efficiency. Using Logitech FLOW, it has the almost magical capacity to navigate seamlessly on two computers and copy-paste from one to the other. Its 90% click noise reduction ensures you won't be disturbing those around you.
KEY FEATURES
EFFORTLESS MULTI-COMPUTER WORKFLOW
Unleash the potential of M590 with Logitech Flow, for the smoothest workflow between computers. You'll be able to move your mouse cursor across two computers and even copy/paste text, images and files from one computer to another. It's more efficient than sending yourself emails.
ENJOY THE SOUND OF SILENCE
With the same click feel and over 90% noise reduction on the click sound, M590 delivers a quiet experience for you and your neighbors. Plus, M590 has feet made of high-performance material and a rubber wheel for quiet gliding and scrolling.
HIGHLY PRECISE SCROLLING
Our micro-precise scroll wheel packs more grooves per millimeter, so you'll be scrolling faster and more easily through long web pages.
2 THUMB BUTTONS
The two thumb buttons give you extra control right where you need it. They're programmed to move backwards and forwards through web pages, but you can customize them to do exactly what you want on Mac® OS X and Windows®by downloading Logitech Options™Software.
2-YEAR BATTERY LIFE
This mouse just keeps going with 24 months of power on a single AA battery. Automatic sleep mode and an On/Off switch save power, while a battery indicator light eliminates annoying surprises.