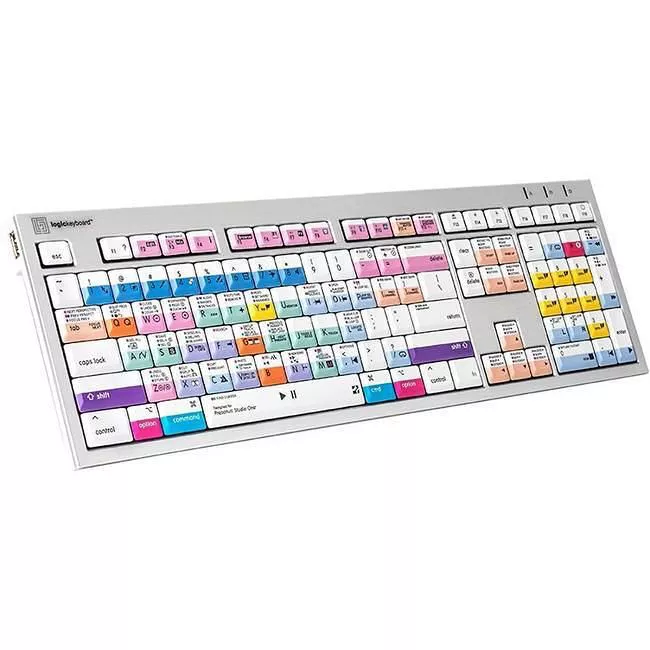 MPN: LKBU-PSO3-CWMU-US
Logickeyboard LKBU-PSO3-CWMU-US Presonus Studio One 4 ALBA Mac Pro US Keyboard
Meet ALBA - our dedicated Apple® shortcut keyboard

With a built-in chip made specifically for macOS®, the new ALBA shortcut keyboard is pure plug & play. No need for drivers and tedious setup.
The keyboard has a built-in macOS® chip and is fully compatible with macOS.
We're big believers in plug & play, which is why we went to great lengths to build a chip that ensures easy keyboard setup.

On-point ergonomics
We partnered with an ergonomic therapist to determine ALBA's optimum angle. The solution: a typing angle of 8.5 degrees with leg lift, and 4.5 degrees without leg lift.
Key travel can't be too big or too small, so our new ALBA keyboard has what we believe is the perfect key travel: 4mm.

Scissor-Switch Keys
The scissor-Switch mechanism gives each key increased stability during typing.

Two built-in USB-ports
We love convenience! That's why the wired ALBA keyboard has two built-in USB 2.0 ports.