KeyTronic TAG-A-LONG-P2 PS/2 Wired Black Keyboard & Optical Mouse Combo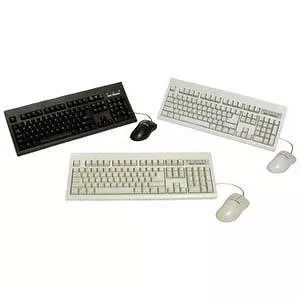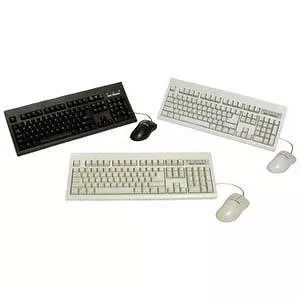 Highlights
Keyboard/Keypad Connectivity Technology: Cable
Keyboard/Keypad Host Interface: PS/2
Pointing Device Connectivity Technology: Cable
Platform Supported: PC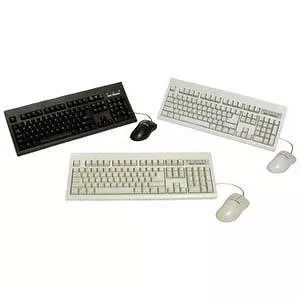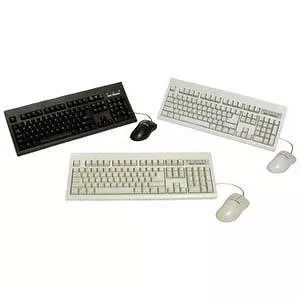 KeyTronic TAG-A-LONG-P2 PS/2 Wired Black Keyboard & Optical Mouse Combo
Highlights
Keyboard/Keypad Connectivity Technology: Cable
Keyboard/Keypad Host Interface: PS/2
Pointing Device Connectivity Technology: Cable
Platform Supported: PC
The TAG-A-LONG keyboard features the three additional keys, designed to offer users an easier interface with Microsoft's Windows operating system. With our patented tactile response, keys are easier to stroke, and softer to the touch. The TAG-A-LONG comes with a matching color two button mouse. The combo is available in either beige or black.

The TAG-A-LONG-P1 and TAG-A-LONG-P2 products meet the European Union RoHS initiatives.

Now shipping with Ergo Technology. Most keyboards use a standard 55 grams of force required to register every key, Ergo Technology has 5 different levels of force. From 35 grams to 80 grams - that correspond to the strength of the finger that touches the keys. The result is more comfort for your hands.