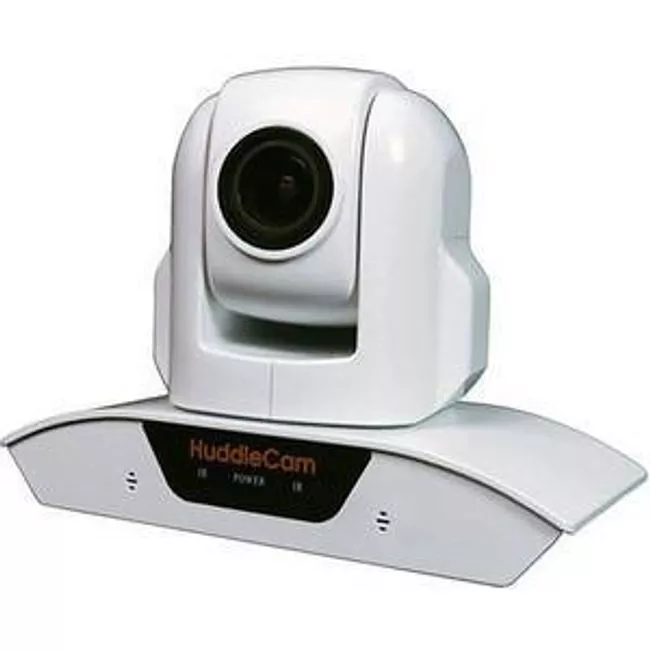 MPN: HC3XA-WH
HuddleCamHD HC3XA-WH USB 2.0 PTZ Conferencing Camera with 3x Optical Zoom White
A Conference Room Camera with built-in Microphones
The 3XA is our new USB web-conferencing camera and microphone solution with 3X Optical Zoom, built for capturing all the action even, at long distances in small to medium sized rooms..
Single Cable Simplicity
Our customer favorite 3X camera with a built-in dual microphone array providing an easy USB 2.0 connection to any PC or Mac computer for web video conferencing simplicity.
Easy Setup
See just how easy it is to setup your auto-tracking camera using USB with our included Quick Start Guide and Video.
Supports PTZ camera controls inside of Zoom
See just how quickly you can setup a professional video conferencing system in your office. Watch our quick start video.
The HuddleCamHD 3XA provides a new level of simplicity and professionalism for web video conferencing systems. Offering superior quality at an affordable price, the entire HuddleCamHD line of cameras is easy to set up and ready to use in a matter of minutes. See some of the conference camera mounting solutions available here. You can gain full robotic control of this camera with our PTZ Joystick.
Universally Compatible
All HuddleCamHD cameras have been designed for plug and play compatibility with web-based video conferencing software such as: Skype, GoToMeeting, WebEX or Zoom. Enjoy seamless integration even with live streaming applications such as Facebook Live.
Be seen in 1080p
Crystal clear High Definition 1080p video with lossless 3X optical zoom letting you get up close to see and interact with your team.
Easy Set Up
With HuddleCamHD you are getting the easiest solution possible. Simply plug your camera into your computers USB port and start your video conference.
Dual Microphone Array
Powerful microphone array built into the camera for clear audio pick up.
Wide Field of View
The HuddleCamHD 3XA has a wide 74 degree field of view so you can capture your entire room and still have the ability to zoom in.
Use your favorite software
Works with virtually every online video conferencing software with no need for additional drivers or proprietary connections.
Camera Presets
Access camera presets with the included IR remote control. Easily control your cameras pan tilt and zoom along with other fine tuning setting from your remote control.
Robust Installation Options
Easily invert the camera image for installation on the ceiling. Use the included Tri-Pod mount adapter to fasten the camera to a standard tri-pod or simply mount on the
Plug-and-Play USB Connectivity
Easily connect your camera to a PC, Mac or ChromeBox without the need for additional software.