GIGABYTE GV-RXVEGA64GAMING OC-8GD Ultra Durable VGA Radeon RX VEGA 64 Graphic Card - 8 GB HBM2
MPN: GV-RXVEGA64GAMING OC-8GD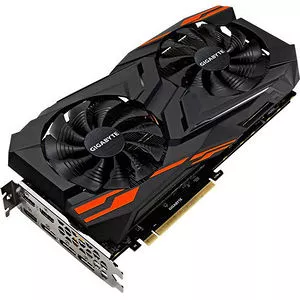 Highlights
Standard Memory: 8 GB
Host Interface: PCI Express 3.0
HDMI: Yes
GPU Clock: 1.28 GHz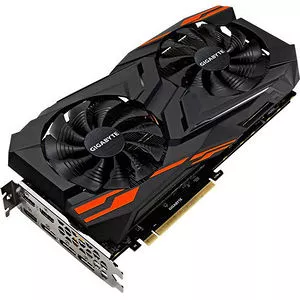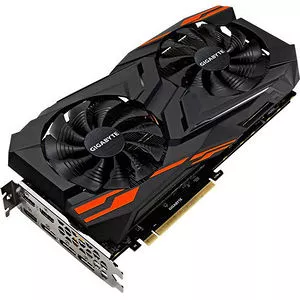 GIGABYTE GV-RXVEGA64GAMING OC-8GD Ultra Durable VGA Radeon RX VEGA 64 Graphic Card - 8 GB HBM2
MPN: GV-RXVEGA64GAMING OC-8GD
Highlights
Standard Memory: 8 GB
Host Interface: PCI Express 3.0
HDMI: Yes
GPU Clock: 1.28 GHz
Windforce 2X Cooling System
The WINDFORCE 2X cooling system features two 100mm unique blade fans, alternate spinning fan design, pure copper composite heat-pipes direct touch GPU, angular fin design, semi-passive 3D active fan, advanced copper back plate with heat-pipe, together delivering an effective heat dissipation capacity for higher performance at lower temperatures.
Heat Pipe Direct Touch GPU
The pure copper heat pipes are shaped to maximize the direct contact area to the GPU for enhanced thermal transfer.
Advanced Copper Back Plate Cooling with heat-pipe
Excessive heat from GPU not only gets dissipated utilizing the massive cooling module in the front but also through the back side with a copper plate, providing a well-rounded thermal solution for the GPU. And additional heat-pipe on the back can dissipate more heat from the key components.