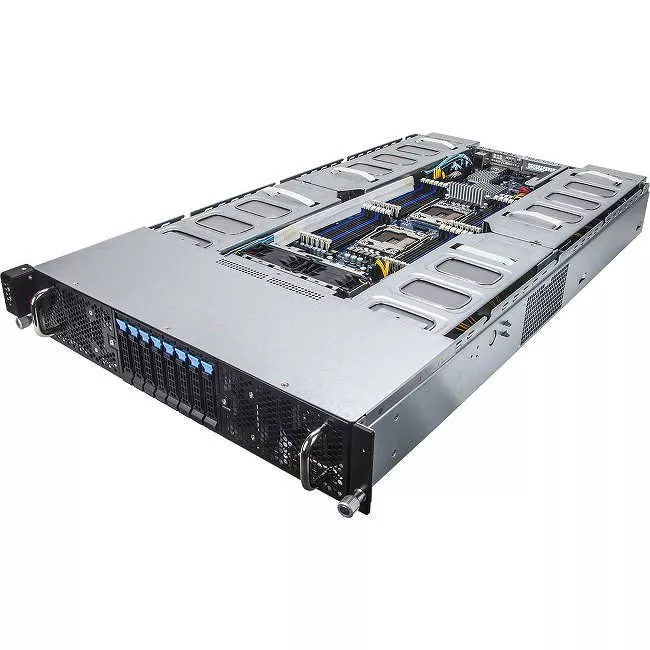 MPN: G250-G52
GIGABYTE G250-G52 2U Rack-mountable Barebone - Intel C612 Chipset - Socket LGA 2011-v3 - 2 x CPU
With the unique ability to receive up to 8 double slot GPGPU or co-processor cards, teh G250 opens the door to new records in teraflops performance within a 2U chassis. It is therfore one of the best solutions to accelerate development and programs in scientific simulation & modeling, engineering, visualization & rendering, data mining, and much more.
Based on the Haswell microarchitecture, these new Intel processor families bring a whole new set of performance boosting features. in addition to the usual boost in frequencies and core numbers, the Intel Zeon E5-2600 families are the first in the industry to support the DDR4 memory technology.
Moreover, these new processors include encryption performance overhead reduction features, and technologies improving run time and migration VM integrity.