Exxact TensorEX TS4-195183185-NVL 4U 2x AMD EPYC processor - 8x NVIDIA® A100 SXM4 GPUs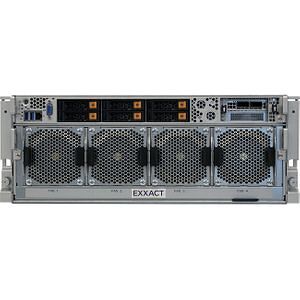 Highlights
Rack Height: 4U
Processor: 2x AMD EPYC 7002/7003 Series
Drive Bays: 6x 2.5" NVMe Hot-Swap
8x NVIDIA A100 SXM4 GPUs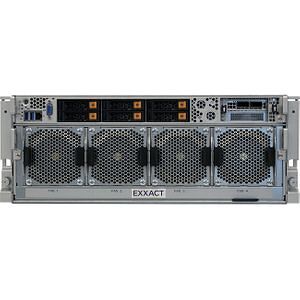 Exxact TensorEX TS4-195183185-NVL 4U 2x AMD EPYC processor - 8x NVIDIA® A100 SXM4 GPUs
Highlights
Rack Height: 4U
Processor: 2x AMD EPYC 7002/7003 Series
Drive Bays: 6x 2.5" NVMe Hot-Swap
8x NVIDIA A100 SXM4 GPUs
The TensorEX TS4-195183185-NVL is a 4U rack mountable server supporting 2x AMD EPYC 7002/7003 Series processors, 32x DDR4 memory slots, and eight A100 Ampere GPUs (SXM4), with up to 600GB/s NVLink interconnect.
GPUs have provided groundbreaking performance to accelerate deep learning research with thousands of computational cores and up to 100x application throughput when compared to CPUs alone. Exxact has developed the TensorEX TS4-195183185-NVL, featuring NVIDIA GPU technology coupled with state-of-the-art NVLink interconnect technology.
Features:
Supports 2x AMD EPYC 7002/7003 Series processors (Socket SP3)
8x A100 SXM4 40 GB (19.5 TFlops of single precision, 1555 GB/s of memory bandwidth, and 40 GB of memory per board) GPUs
32x DDR4 memory slots
6x 2.5" Hot-Swap SATA3/NVMe drive bays
4U Rackmount
AMD EPYC™ 7003 Series Powered Systems
Exxact systems featuring 3rd Gen AMD EPYC™ server processors including the EPYC 7763, the world's highest performing server processor. AMD EPYC™ 7003 Series helps elevate your business productivity by enabling faster application performance.
EPYC™ by the Numbers
AMD EPYC™ has been engineered for data centers that rely on CPU performance and throughput. From hyper converged infrastructure, to database, to big data analytics to high performance computing, workloads have more cores to work with. AMD EPYC™ 7003 series scale from 8 to 64 cores (or 16 to 128 threads per socket). No other x86 server processor achieves this level of core density. With AMD EPYC™ 7003, you get superior workload performance to deliver the resources your applications require.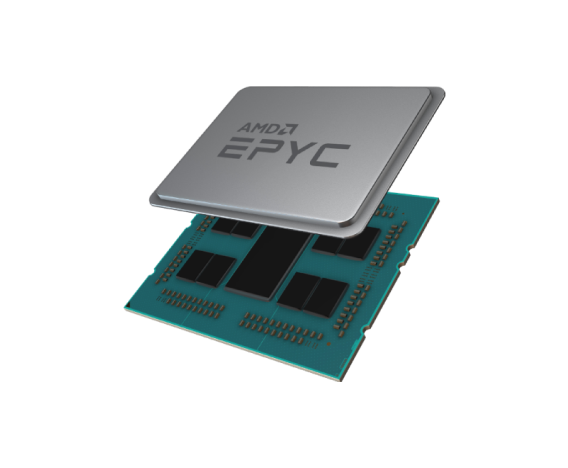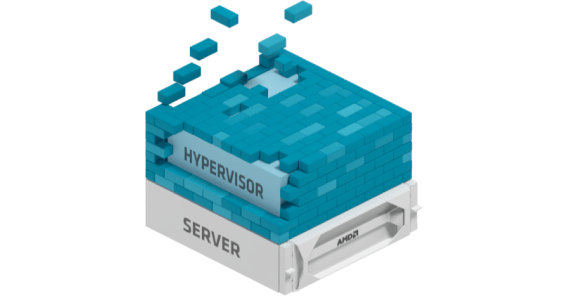 The Most Important Element Inside AMD Processors is Your Data
In a world full of complexity, you need to help your workloads be more secure, from processes all the way to your data. Built into the silicon, AMD Infinity Guard is a suite of advanced security features designed to defend against internal and external threats attacking your data and decrease potential attack surfaces as software is booted, executed, and processes your critical data. Featuring AMD Secure Encrypted Virtualization technologies strengthened with Secure Nested Paging, AMD is helping power breakthrough data security advancements, such as confidential computing.
Technology You Can Bank On
AMD has been unstoppable delivering leadership products generation after generation attesting devotion our customers.