Enermax UCTB8 T.B.Silence Cooling Fan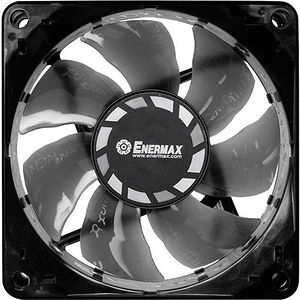 Highlights
Product Type: Cooling Fan
Number of Fans: 1
Condition: New
Category: Computer Components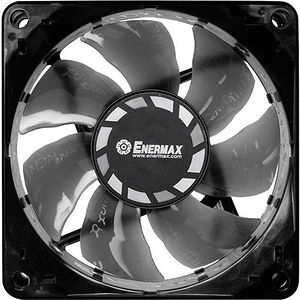 Enermax UCTB8 T.B.Silence Cooling Fan
Highlights
Product Type: Cooling Fan
Number of Fans: 1
Condition: New
Category: Computer Components
Low-noise Profile
Perfectly adjusted setting - optimal cooling performance and ultra silent operation.
Twister Bearing
Smooth and persistent silent thanks to patented Twister Bearing Technology (min. 100,000 hours MTBF).
Batwing Blades
Powerful cooling due to Batwing blades providing up to 20% higher air flow (UCTB8/9/12).
Turbine Blades
High-pressure air flow performance due to Turbine blades (UCTB14).
HALO Frame
Punched HALO frame for additional fresh air supply and effective reduction of air turbulences (UCTB8/9/12).
Modular Frame
Aluminium reinforced, three-piece frame design for a longer lifetime (patented, UCTB8/9/12).
Click Mechanism
Detachable blades for easy cleaning from dust.