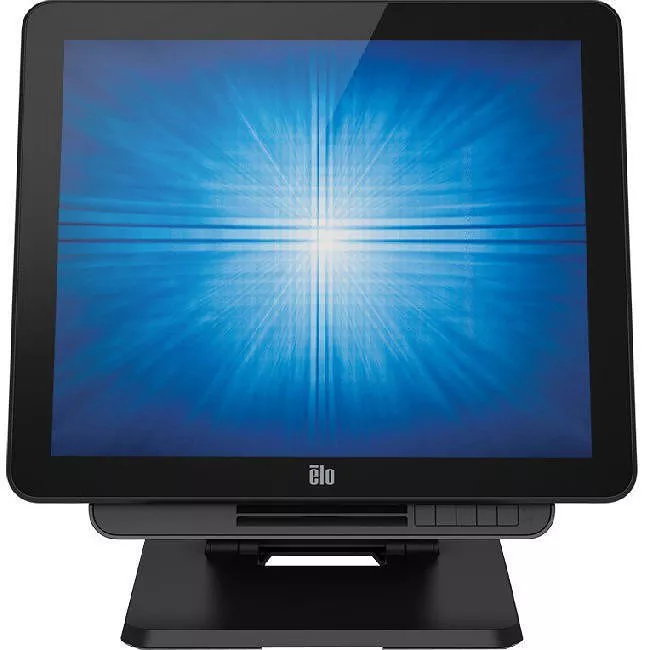 MPN: E520956
Elo E520956 X-Series 17-inch AiO Touchscreen Computer
X-Series POS
Touch Computers
Our latest X-Series all-in-one touchscreen computer is one of the most powerful point-of-sale systems in its class. Choose a processor from the Intel® Celeron™ Apollo Lake N3450 processor to the high-performance Intel® Core™ i7 Skylake processor with Intel® vPro™ Technology - the most powerful processor we've ever put in an all-in-one computer to date. The highly versatile X-Series platform provides maximum configurability beginning with your choice of 15-, 17- and 20-inch touchscreen displays. Ideal for applications in any retail, restaurant or hospitality environment, the X-Series is both sleek and compact and offers with a wide array of field-installable peripherals, spill-resistant sealing and a range of input/output port connection options making the X-Series a perfect choice for your POS needs.

What's New With X-Series
Processor
New Apollo Lake Platform for X2 Models and Skylake Platform for X3/X5/X7 Models
Wi-Fi
Wi-Fi module a/b/g/n/ac that supports dual-band 2.4 and 5GHz
I/O Connections
Integrated cash drawer port, display port output and 24V Powered USB on all models
Powerful & Interactive for your Business
Modularity is at the core of the X-Series. Whether you need a touchscreen at the point of sale to process a transaction or in a restaurant to enable self-service for guests to view your menu and submit their order, the line of X-Series touch computers can support the installation needs with ease while maintaining the power and durability to perform in demanding environments.
Retail
Hospitality
Restaurant
Entertainment
Transportation
Made for Point of Sale
Customer facing displays are becoming a critical component to the POS terminal so it's time to start enhancing customer engagement at checkout. Whether you use flip-to-sign or two displays on a fixed POS terminal, both allow you to display itemized order information, tipping, digital signature and loyalty programs to your customers.