Datapath HX4 4K 30Hz Display Controller w/HDCP - HDMI Outputs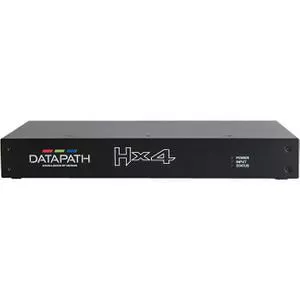 Highlights
Product Type: Video Wall Controller
HDMI: Yes
Condition: New
Category: Video Cards and Devices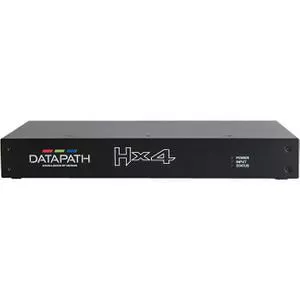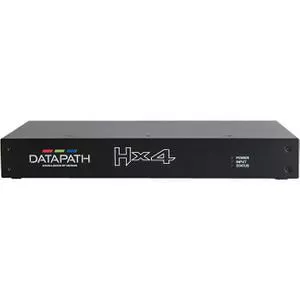 Datapath HX4 4K 30Hz Display Controller w/HDCP - HDMI Outputs
Highlights
Product Type: Video Wall Controller
HDMI: Yes
Condition: New
Category: Video Cards and Devices
FULL FLEXIBILITY READY TO GO

The Datapath Hx4 is a stand-alone display wall controller with the capacity to run a single 4K HDMI source across four HD outputs in ultra-high definition. When used with the powerful Wall Designer application software, the Hx4 can represent any arrangement or configuration of the source image desired.

A popular choice for advertising boards, corporate signage and live event visuals, this cost effective control system is both easy to use and simple to set up.