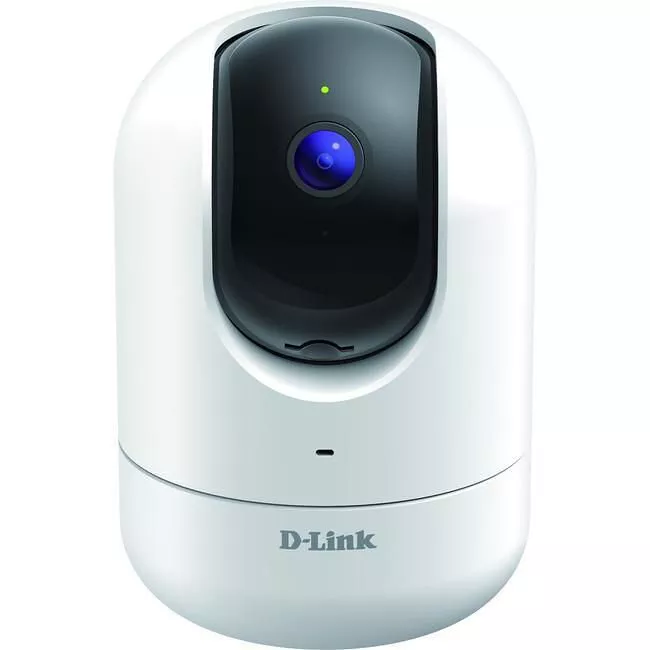 MPN: DCS-8526LH-US
D-Link DCS-8526LH-US Network Camera
Your Home, Only Smarter:

The mydlink DCS-8526LH Full HD Pan & Tilt Pro Wi-Fi Camera provides a range of features to help you effectively monitor large areas of your home or small office at all hours of the day. Effortlessly track and monitor your kids, elderly parents, or pets - even as they move around the room. It's the smart way to never let your loved ones out of sight.

Cinematic Camera Movements:

Equipped with sharp, responsive pan/tilt movement and digital zoom, the Full HD Pan & Tilt Pro Wi-Fi Camera gives you full control. You can quickly scan a wide area from a variety of angles, and digital zoom lets you zoom in on specific areas for more detail. The DCS-8526LH can also be set to move to specific preset positions with the Panorama View Angle Selection feature, allowing the camera to focus on particular areas of interest within the surveillance area. Alternatively, set up Auto Motion Tracking to follow specific objects as they move around the room.

Edge-Based Person Detection:

Edge-based Person Detection sets the mydlink Full HD Pan & Tilt Pro Wi-Fi Camera in a class of its own. Edge-based technology processes information in real-time, cleverly discerning between human and non-human movement. So unlike other cameras that bog you down with a never-ending stream of irrelevant motion-detection alerts, this camera is intelligent enough to send you alerts only when it really matters - such as distinguishing between a moving bug and a person. And since image processing is done locally on the camera, there's less lag and less bandwidth required.

All Your Footage Saved:

Worried that you'll lose all your camera footage? Don't sweat it. The DCS-8526LH lets you record and save video clips to the mydlink Cloud Recording service for anytime access. Play back recordings from the cloud or download footage to your mobile device from anywhere, anytime over the Internet. You can also equip it with a 256 GB microSD card, or alternatively manage the device through an ONVIF Profile S client.